I started actually DOING things. Like commenting on other blogs + Twitter-ing + projects.
Like I said in my Updates post.
And I'm happy because I:
read REALLY AWESOME books!
started writing again (well, kind of.)
um
wait, did I do other stuff?
Well, I only read like six books this month??? And I actually had ONE FAVORITE but the other threes were really good!
[covers link to goodreads]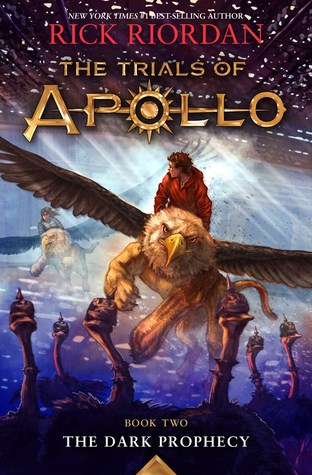 Flame in the Mist by Renee Ahdieh ★★★★★
SOOO good. I love Renee Ahdieh forever. [review]
Always and Forever by Jenny Han★★★★★
Perfect ending to one of my favorite series!! [review]
Beauty and the Beast by Elizabeth Rudnick ★★★★☆
Almost exactly the same as the movie. But I loved the movie, so it was good. [mini review]
Geekerella by Ashley Poston ★★★★☆
The Library of Fates by Aditi Khorana ★★★★☆
TBH at first I didn't like it as much but if you stay IT GETS SO GOOD. [unfinished review]
The Dark Prophecy by Rick Riordan
And yes, I said unfinished review BECAUSE I AM SUPER LAZY and am ALWAYS putting "Review to Come" except for the books that I REALLY REALLY like.
So, um, this was not the best reading month?? I read like 15 books in March WHAT HAPPENED TO ME.
And also. Why. Is. Beauty and the Beast. So. Small. #readerproblems (and also I made a post about it! Here.)

So I'm going to aim for like, at least 7 books next month because I think I am in a slow reading slump. Woe me*. But these are the books EVERYONE HAS RECOMMENDED THAT I READ so I'm FINALLY GOING TO DO IT**.
Attachments by Rainbow Rowell
Emails? And falling in love with the emails? GIVE THIS TO ME.
Shatter Me by Tahereh Mafi
EVERYONE RAVES ABOUT THIS BOOK ALL THE TIME.
A Conjuring of Light by V.E. Schwab
EVERYONE ALSO RAVES ABOUT THIS BOOK ALL THE TIME.
The Dream Thieves by Maggie Stiefvater
I! Only! Read! The! First! Book!
Dreams of Gods and Monsters by Laini Taylor
I've read the first two books in this series and they! Were! So! Good!
This Savage Song by Victoria Schwab
Another VE Schwab book? I've become like every book blogger ever. But EVERYONE RAVES ABOUT THIS BOOK ALL THE TIME.
I'm going to read more books than six (hopefully) but these are the ones that are on my PRIORITY list.
*I'm not sure if that's grammatically correct but, um, whatever??
**But let's face it… I probably won't. But shhhh let's have high hopes??

And yes, I command you to read all of these posts by these wonderful people right now. At least, after you read this post.
Okay but does recently learning that you can change text colors count?
No?
Darn it.
Okay, well I gained like like 60 followers this month? And hey, if you want to add to that I DON'T MIND.
And… yeah, my stats went up like A LOT.
Because I had like 3 followers two months ago.
New blogging friends!
A NEW BLOG LOOK [read about it here*]
Actually posting consistently?? YAY
Writing more discussions!
Graphics??? And an ACTUAL theme?
*OK fine at least pretend you want to read about my blog's gloup.
Well, talking in terms of views.
[Pictures are linked to posts]
Updates! The May Version. Okay, I hadn't started putting an actual title on the featured images of my posts yet but this is still linked if you want to look.
And apparently you guys care about my updates?
Oh, well. Um.
I posted about my writing, DOES THAT COUNT.
I worked on my outline for like, a couple of more chapters.
And I fixed some of the plot.
#productive
Because WHEN EVER DO MY POSTS NOT INCLUDE UPDATES??
I'm doing Armchair BEA which started yesterday! And I forgot that it started yesterday and didn't write a post for it #oops
I'm going to be doing Camp Nano!
I'm doing the Comment Challenge for June!
I had standardized testing yesterday!

And I forgot that it was happening so I went to my first period class and there was no one there.. but I stayed there for another ten minutes and kept on knocking on the doors until I realized.

Water poured over me yesterday!

Ok this is starting to read like a storytime but I'M FINE WITH THAT.
So… I was walking up the stairs and then these two people in front of me were talking and just hanging out on the stairs… And so one of them has his water bottle out, and the other guy hits the water bottle and it SPILLS ALL OVER ME
But I'm not salty
Not salty
at
all
you know what? it was like… a free shower! Except there's no water bill. #positive

Oh, and also I started a bullet journal! … a couple of months ago. BUT I'M GOING TO TRY AND USE IT TO ORGANIZE MY BLOGGING LIFE.