Haha… let's say that I am responsible for the… ten(?) minutes that you are reading my post. Because I HAVE A LOT OF RESPONSIBILITIES AS A BLOGGER. MOSTLY. KIND OF? I feel like I have these responsibilities and that counts for as much, okay? Okay. #TFIOSreference
I think that many (serious) bloggers will agree that blogging takes work. Something I was not aware of before actually becoming a blogger.
It's not "post once a month" which is… something I used to do. Haha… ha. Shhhhhhhhh.
And note: THIS IS NOT TO SAY THAT YOU SHOULD BE DOING THESE THINGS. THIS IS JUST MY LIST. AND I FEEL LIKE OTHERS AGREE. MAYBE. DO YOU??.

WELL I AT LEAST HOPE MINE ARE INTERESTING??? Who even knows, honestly. It's just- I feel like people like to read my posts because they are interesting.*
This kind of comes into a tie with the fact that I like discussion posts and I feel like others do too. I just try to center my posts around interesting topics that make people click on it and then later become disappointed.
And well, of course, interesting posts are those that make people actually want to read your post. #HelpMyStats
*Unless my mind control plans have succeeded? Please let me know if you feel a sudden desire to worship at my feet.
I DON'T KNOW. AM I FUNNY?? I like to think I am. 
But even when I write helpful* posts I try to add those #funnies so that the people reading that actually don't care about the topic are entertained. Aren't I helpful?
How you guys should be towards me, basically: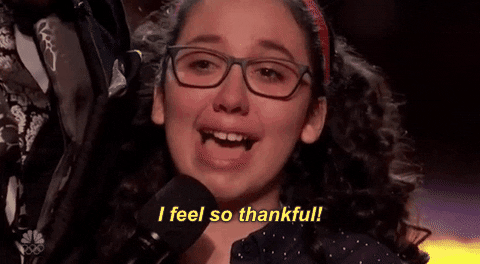 Pro tip: Scream loudly in a kind of funny way and people will call it wittiness! That's what I do.
*Are they helpful? WHO KNOWS.
Says the one that constantly misses her posting schedule. I'm pretty sure posting consistently also #HelpsThoseStats.
But I feel like it's important to post regularly, like at least 1-2 times a week* instead of, I don't know, maybe once a month?? (AND YES I AM REFERENCING MY PAST SELF. AND NO YOU CANNOT SEE THOSE POSTS I HAVE DELETED THEM ALL *laughs*)
Whenever I'm looking at my past posts, I kind of just… cringe…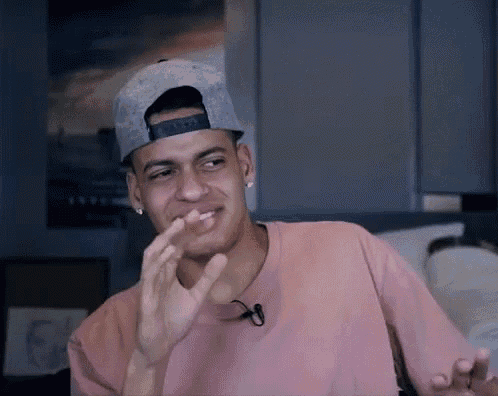 *You guys totally want more posts, am I right??**
**Please don't answer that question.
I don't know, I feel like I NEED TO APPRECIATE THOSE PEOPLE WHO TAKE TIME TO COMMENT ON MY POSTS.
Like, THANK YOU GUYS. For actually typing words?? With your keyboard??? About my post???
And when I reply, I try to reply with meaningful replies, too. Not just something like "Thanks!" or something. I ALSO LIKE TALKING WITH YOU POTATOES. AND HAVING CONVERSATIONS.* AND ALL THAT JAZZ.
*But online, of course, because real life humans? No thank you.
Commenting on other posts = commenting on the posts of my blogger friends!
Commenting on people who've commented on my post, though, that's an entirely different topic. WHICH YOU CAN READ ABOUT FROM THIS VERY INTERESTING POST.
But basically, I feel like it's my responsibility to comment on all of my friends' posts. So basically, if I follow you, and I haven't commented on your post, that's probably because I'm dead. Or I'm just lazy. WE ALL KNOW HOW LAZY I AM.*
Also, this is a good way to get your blog out there!**

Therefore, do it??
*How are some people so good at magically being the first one to comment on every single post ever?? *coughs* May
**SEE? I AM SO HELPFUL. APPRECIATE ME.
Okay, but I'm going to admit that I am lazy (which we all know, since I've repeated it 5839 times) and usually do these all in one hour after they've piled up. But basically, this is what I try to do as a blogger?
Anyways, this was a super super short post, so… FORGIVE ME.
(Oh look, I made a "chatting" thing or whatever it shall be called. And also, since I said please, I am obviously kind?? And polite?? MY PARENTS ARE TOTALLY WRONG.)
Do you have a list of "blogging responsibilities"? Or are you lazy? Are you on top of the blogging game?