Okay, fine, maybe these contemporaries won't make you squeal.
But they'll probably make you giddy and dance around your room at least once.
Anyways, I'll be mini-reviewing To All The Boy's I've Loved Before, Simon vs. The Homo Sapiens Agenda, and How To Break A Boy! (And also I loved all of these books.) And that's mini-reviews, which is a first, because ALL OF MY REVIEWS ARE SUPER SHORT ANYWAYS. (I like mini things since I am extremely short and also I JUST LIKE SQUISHING EVERYTHING INTO ONE POST.)
(Also, scroll up and LOOK AT MY NEW GRAPHIC FOR MINI REVIEWS. If you don't like some parts of it or have suggestions, please tell me!)
A List of Completely Normal Reactions To These Books
Screaming
Throwing random objects at the wall
Throwing yourself against the wall
Throwing the book out the window
Going outside to pick up the book
Apologizing to the book for throwing it out the window
Squealing
Being happy (?)
Screaming
Note: I may receive money if you use the Book Depository affiliate links. 
YOU'RE OKAY WITH THAT, RIGHT?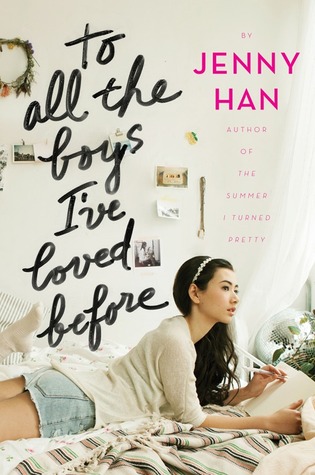 ★★★★★
I loved this book too much.
Like, seriously, too much. IT'S SO CUTE AND FLUFFY AND I CAN'T EVEN.
This book is about Peter pretending to be Lara Jean's boyfriend. Lara Jean is half Korean* and she loves baking and I LOVE FOOD. Is this book not made for me? She's also so freaking relatable I CAN'T EVEN.
Peter is the love interest, and he's so cute and sweet and CAN I HAVE A PETER OF MY OWN?
Lara Jean also has two sisters, one who's moving away at the start of the book for college, and a little sister named Kitty. And Kitty is SO ADORABLE and witty and funny that I just want to squeeze her all the time. This book had those #sistervibes that I totally get! I have two sisters (and one brother, but shh) and I am the middle sister. I loved how close Lara Jean was to her sister and her family.
Also, the dad in this book! He was so nice and supportive of Lara Jean
me to EVERYONE in this book: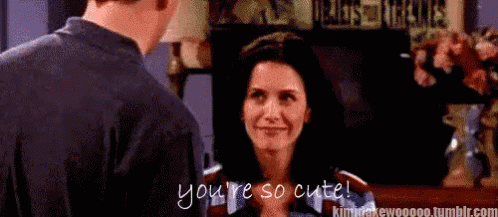 *WE ALL KNOW HOW MUCH I LOVE FREAKING ASIAN MAIN CHARACTERS.
 ★★★★★
(Yes, all of the books in this collection that I'm reviewing are FIVE STARS.)
This book is one of those "anonymous contact" types of romantic plots, which I am a huge fan of.
Simon, a closeted gay teen, is emailing back and forth with this guy from his school who goes by Blue. However, Blue is just a pseudonym and he doesn't actually know who Blue is.
Also, I loved Simon. He was such relatable and light character! He was one of those light and likable characters who were really, really easy to please but he also was deep and three dimensional. He also cared a lot about Oreos and dreamed up this place called OreoLand or something. Who DOESN'T DO THAT??
I LOVE internet friendships because hello? I have a blog and I have internet friendships. I totally get how people want to stay anonymous and don't want others to see their face or know them in real life. Because #same.
The romance with Simon and Blue is actually SO cute and sweet. They talk about so many random things and the conversation just kind of grew from friendly to flirtatious and I loved it all!
And also the irl friendships too! Abby was such a fun and sweet character, and she was always so supportive of Simon and everyone. Leah was also one of my favorite side characters, she seemed snarky and so real- she was flawed and had insecurities just like everyone else.
This book was so cute, and it perfectly captured Simon as a relatable and interesting teen.
 ★★★★★
Fine, I admit it. This book is not fluff at all. But I HAD TO INCLUDE IT because it is one of my favorite contemporaries as of… EVER.
With this book, I expected something light and sweet, fun and fast. But hahaha NO.
So the main character of this book, Olivia, convinces the "golden boy" Whit to be her pretend boyfriend, as quoted from the synopsis.
Obviously, we know what happens whenever there are fake relationships involved, right?
You guys, I just found this gif online and I HAD TO SHARE IT, OKAY?
This book is actually really deep and emotional. Olivia is a "mean/popular" girl and of course, there's a reason for that. During this book, I was constantly screaming* "NOOO!" at Olivia's actions, and even though she was constantly doing idiotic things I rooted for her to win.
Whit was the love interest, and Olivia and Whit's romance was SO CUTE. I flailed in my bed over their banter. Because #yes to banter. (If you haven't read some of my other reviews, I FREAKING AM OBSESSED WITH BANTER.)
All in all, this book was cute but it EMOTIONALLY SCARRED ME. Ergo, you should read it!
*Screaming internally, of course. Hahaha no I don't show emotion on my face.
Are there any contemporaries that you loved and that were your favorite? Do you like screaming over books?