I think everyone in the blogging community can agree that blogging is a worthwhile activity.
I mean, of course, most people in the blogging community are… bloggers. So of course bloggers wouldn't think that blogging is useless*.
Blogging is useful and a very wonderful activity to engage in.
It's harder than it looks. Contrary to what some non-bloggers think, blogging isn't as easy as "Ooh, I'll write this post in ten minutes and upload it! I'll become super popular, etc. etc." 
Hahahhaha, no.
If you want to have a blog** then it's work. Several hours a day, actually. (Well, for me.)
*If you're a blogger and you think blogging is useless, WHAT ARE YOU DOING. 
**And by this, I don't mean "start a blog and then leave it for eternity."
blogging consistently shows dedication
Blogging is hard. When you start a blog, obviously you don't neccesarily have a responsibility. It's yours. You can leave it for two months and abandon it. And then come back. It's pretty much yours.
But, the thing is, if you want to maintain a blog, you have a couple of things that you should do.
Obviously, this doesn't apply to everyone. Not everyone networks or whatever. But this is a smol list of average blogging responsibilities.
Network! If you want your blog to be known, you have to spread the word!
Have good quality content. Generally, people will keep on coming back to good quality blog posts. It's good if they're funny/witty as well.
Respond to comments. Not everyone does this. But it's kind of an unwritten rule that you should.*
I talk more about my blogging responsibilities here. #SelfPromo
Anyways, my point is, you should post regularly, whether that's three times a week, once every three days, or what. And when you post regularly, it takes effort to write the posts**, whether those are reviews or discussion posts or tags.
And with those posts, you have to do other things.
Find a good title whether or not you include slaying demons, being a dragon, or if you just make a question.
Have a good featured image or… just a simple black and white text with your title. That is not recommended.
Draw in the audience with your introduction even though we know all of my introductions pretty much consist of two words and an awkward transition.
Format whether it be with gifs, headers, those asterisk foot-note things, or what not.
See?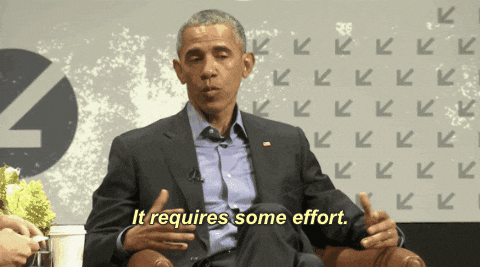 Also, here's a post made by my m8 May about her post writing process and what not. GO. IT'S A USEFUL POST.
*Well, fine, no its not, but generally people enjoy blogger interacting with their followers and commentators.
**Although not everyone knows, my keyboard doesn't type up posts automatically from my mind. #rude
blogging improves communication skills
With blogging comes… talking to people *gasp*
It's a lot, I know.
And you probably want to just stay in your house while munching on chips, I know. 
Wait, does no one do that?
But like I mentioned earlier, you should network! Get your blog out there! Talk to other humans!
some instances where you talk to humans or whatever other species they are #diversity
My post is feeling very bullet-pointy today.
Replying to comments
Commenting on other posts
Talking to other bloggers for collabs/features
Social media (which opens up SO MANY things)
Contacting publishers for press features/other things
Not everyone has social media, but eventually, even if it is in five years, your blog will get comments* where people want to talk to you about your post! And generally, you reply to those comments.
And when you reply to those comments, you want to do it in a nice way**, yes?
Ergo, building communication skills.
When you comment on other blogs, you also want to seem genuine and nice. You want to be yourself, so if they enjoy talking to you, maybe they'll come to your blog***. Generally, you should talk about their post, whether it's fangirling about a book or just screaming****.
Ergo, building communication skills.
And another point- which doesn't apply to everyone, but… if you're contacting publishers for a review copy or for an interview, you want to be courteous in your email and polite. This kind of applies… for all serious emails. (Not if you're just emailing your friend to scream about how much you love Hamilton. Which I, of course, always NEVER do.)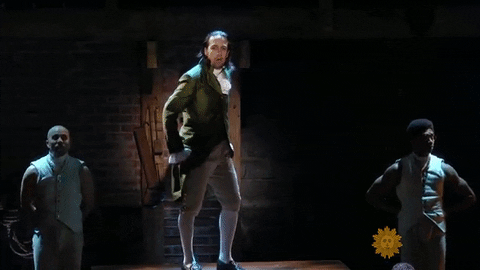 This helps you learn how to maintain a professional air, which will most likely apply to your future job.
Ergo, building communication skills.
*Unless you disable them or something?
**Another unwritten rule everyone should know! Be nice and polite. Unless you're a roleplay blog or something, and do those even exist?
***This shouldn't be the main reason you comment on other people's blog posts!
****I never just go to a comment and scream. Never.
reviews help you analyze books
This only applies to book blogs. But I'm a book blog so fight me I'll talk about my own area of expertise*.
But, when you're a book blog, you USUALLY do reviews. And even if you don't post them, a lot of book bloggers review on Goodreads. (Which you should add me on.**)
And when you do a review, you have to talk about:
Plot
Characters
Setting
Writing
More things that you want to mention
Obviously, you don't have to talk about these. You can write "I hated this book" and leave it at that. But that's not very helpful or thorough.
If you want to write a helpful review, you should usually address those main points, as well as give evidence to support your claims.
It's kind of like an essay, where you have a claim, and then give evidence to support your claim.
See? This helps with school (and also college and other places where you write essays). *nods*
So when you're writing your review, you have to think about what you read, and process it. Writing reviews can actually be very helpful in terms of processing your thoughts and feelings about the book.
You have to think about the book and all the standing-out aspects, and then think about whether or not they were postive/negative/meh. And then you write those thoughts into your review.
(And that also takes effort!)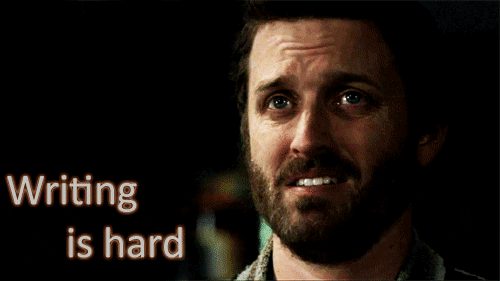 *Well, not expertise. More like… experience. Of failures.
**I SHOULD PROBABLY STOP TELLING PEOPLE TO ADD ME ON GOODREADS WHENEVER I MENTION IT.
So, I'm thinking of making a part two, because I originally had seven points to go over in my post. And I have three.
But EACH POINT IS RIDICULOUSLY LONG although I might just be repeating myself over and over again??
Do you agree with any of this? What do YOU do that makes blogging hard? Do you ever wish that your keyboard would automatically type the words in your mind?