"I have a dream,"
Said Martin Luther King Jr., one of the most influential figures in the history of the United States.
And also bookworms, too. 
Bookworms have aspirations and goals! One of mine is to be a scientist but LET'S TALK ABOUT THE ACTUAL BOOKISH ONES, yeah?
Also huge shoutout to MAY/M8 FOR HELPING ME ON THIS POST. 99% of these ideas are hers. THANK YOU FOR HELPING ME BECAUSE I HAVE NO CREATIVITY.
READING ALL THE BOOKS ON YOUR TBR… AND ALSO ALL THE ONES THAT HAVE EVER EXISTED (THAT ARE GOOD)
Does… anyone else have over a thousand books on their TBR?? No??
I'm the only one that has a thousand books on my TBR shelf even though I'm probably only going to read 20% of them in my lifetime??
Seriously how #rude is the universe that I HAVE NO TIME TO FINISH ALL OF MY BOOKS.
I have to juggle backlist books I want to read + books that are coming out* + all my ARCs and while having tons of books is good LIFE IS HARD.
(Why can't the universe kind of just… pause while I catch up on my reviews and books to read?)
*SERIOUSLY IT'S SEPTEMBER RIGHT NOW and is it book season or something because every week like TEN BOOKS ARE COMING OUT and the pile of books on my desk is alarmingly large.
HAVING THE HUGE BOOKSHELF
OR HAVING A BOOKSHELF IN GENERAL.
Hi I have no actual bookshelf, instead I just stack them in piles around my room and sometimes use a table & wall to sort them?
(Well technically I have a bookshelf but THAT'S DOWNSTAIRS and also it's filled with my middle-grade books and a bunch of other random things that we have.)
(Also my sister DID buy me a shelf but I can only put ten books in there and THERE IS SO MUCH EMPTY SPACE THAT I CAN'T FIT BOOKS INTO. What is the point of a shelf if it can't fit books? I do not understand.)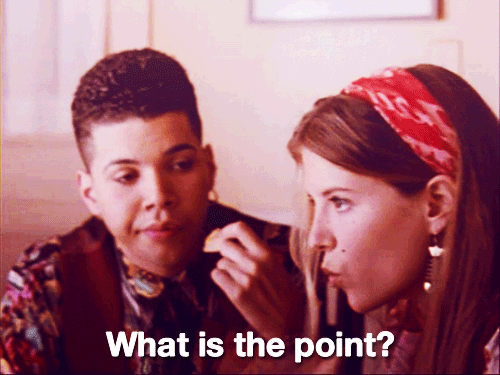 HAVING EVERYONE ELSE OBEY YOUR EVERY WHIM
Hahahahaha this shouldn't be here. *throws arm over the heading*
Pretend this heading doesn't exist, 'kay? I'm most definitely not plotting anything.
ALL THE BEAUTIFUL BOOKS HAVING PRETTY COVERS (BECAUSE WE ARE #SHALLOW)
All bookworms I know judge books by their cover. Well… we judge the COVERS by their covers.
But ALL THE GOOD BOOKS deserve the most beautiful covers and honestly it's such a shame to see great books with horrible covers. THEY DESERVE MORE, OUR PRECIOUS BABIES.
A NICER BOOKISH COMMUNITY
I absolutely LOVE the bookish community sometimes but honestly? We could all improve a lot.
things we need to improve
Rating books before we read them. Why do people do this?? Especially if it has NO RELEASE DATE SET or anything yet. WHY.
Not marking spoilers. You're not neccessarily a monster or anything, but if you don't mark your spoilers… you are breaking the hearts of everyone that's read your spoiler and hasn't read the book yet. So yes you are a monster. 
People being very hypocritical about diversity. Examples? If a certain white author is trying to write in the point of view of a POC, and you're just assuming that it will be bad… well YOU DON'T KNOW IF IT'S ACTUALLY BAD OR NOT.*
*But when you've actually read the book or have seen reviews from a POC who say that it's HORRIBLE misrepresentation… that's a different issue.
PAPERBACKS AND HARDCOVERS COMING OUT IN SIMILAR TIMES
According to Everyone in the Book Community™, hardcovers are generally preferred over paperbacks.
Well… I LOVE PAPERBACKS A LOT MORE BECAUSE THEY'RE MORE FLEXIBLE AND SMALL AND I JUST LOVE THEM OKAY.
But anyways, it can be kind of irritating when the paperback version of a book comes out a year after the publication date. Because a) it gets me so confused about the actual release date yo and b) I like paperbacks more and I'd prefer to buy them!*
It's possible that the reason publishing companies do this because hardcovers are more expensive and they want to get more sales, but… I'd probably wait until the paperback comes out to actually buy the book.
*Obviously this means that MY OPINION is important and publishing companies should change their ways because I like paperbacks more. Obviously.
TO HAVE EVEN AND NICE SETS OF BOOK SERIES
It's just so nice to have sets of a series all lined up together in a row.
Of course, I wouldn't know, because I actually don't own ALL of the books in any series, but… when I think about it, it seems pretty nice.
Also PLEASE NO COVER CHANGES IN THE MIDDLE OF A SERIES/SIZING CHANGES.
(I totally am subtweeting Rebel of the Sands. Why did they have to make it a MODEL on the sequel instead of the pretty nice design??)
BEING FRIENDS WITH AUTHORS
Because authors are fabulous creatures that we stalk on Twitter admire and we WANT TO BE FRIENDS.
Seriously, can I please be friends with all of the authors that created all of the magnificent books that are my favorites?? YES PLEASE AND THANK YOU.
The closest thing I can get to being friends with authors is to have them follow me on Twitter. (Seriously, whenever authors that I love follow me on Twitter I'm like "NO I DO NOT DESERVE THIS")
I have lots of dreams, guys. And again, shoutout to MAYYYYYYYYYYY for helping me out with this post! (And also go follow her I lurve her blog so much.)
Also when I asked her about bookish dreams apparently she dreams about surfing with Percy and Annabeth and clutches the bedsheets while throwing up her legs in the air??? WHAT ARE YOU DOING MAY. 
Do you relate to any of these? What are some bookish dreams that I didn't list up there? Are YOU also salty about cover/size changes midway through the series? Do YOU sometimes dream about surfing with book characters?