Hello, I'm emotionally broken by this fabulous book. Please help.
(Or you know, read my review and comment and like it please. That helps with me being emotionally broken. SUBSCRIBE AND CLICK THE BELL BUT- oh wait this isn't a Youtube channel.*)
Starfish is amazing. The main character is half-Asian, half-white. AND YES FOR ASIAN YA.
I loved this book so much! It's one of my favorites because I could just relate to it so much. 
I constantly scream about Asian YA because hello? I'm (East) Asian and being represented in young adult books is GREAT. Well, I'm technically Chinese, while the main character- Kiko- is half Japanese, but we're both still East Asian and look somewhat similar.
*SORRY I FANTASIZE TOO MUCH.
Starfish

by Akemi Dawn Bowman
To be published on September 26th, 2017.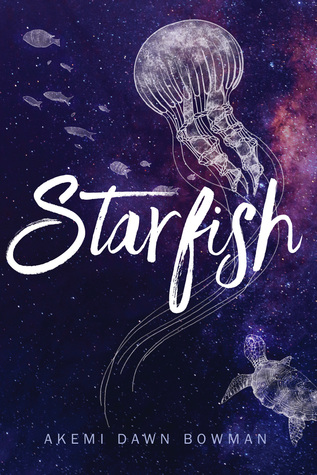 Kiko Himura has always had a hard time saying exactly what she's thinking. With a mother who makes her feel unremarkable and a half-Japanese heritage she doesn't quite understand, Kiko prefers to keep her head down, certain that once she makes it into her dream art school, Prism, her real life will begin.
But then Kiko doesn't get into Prism, at the same time her abusive uncle moves back in with her family. So when she receives an invitation from her childhood friend to leave her small town and tour art schools on the west coast, Kiko jumps at the opportunity in spite of the anxieties and fears that attempt to hold her back. And now that she is finally free to be her own person outside the constricting walls of her home life, Kiko learns life-changing truths about herself, her past, and how to be brave.
From debut author Akemi Dawn Bowman comes a luminous, heartbreaking story of identity, family, and the beauty that emerges when we embrace our true selves.
Goodreads | Amazon | Book Depository | Barnes and Noble
★★★★★
This book is stupendous, great, and… *looks up word 'great' in thesaurus* big, considerable, enormous, extreme excellent.
I loved the representation of Kiko! She has anxiety and is half-Japanese, and she is always suffering with her own mental image.
The issues this book tackled with race and diversity were so-so-so important, and I could just… relate SO hard. 
She's a character that's so easy to empathize with, and her character development throughout the whole book is fantastic.
During the book, she thinks of herself as ugly especially because she's Asian- something I understood SO MUCH. Especially since in America, white is usually the "norm" (which is so frustrating and I HATE IT SO MUCH) and she just always felt separate from others.
Some of her classmates were also racist, (in one example, a boy doesn't want to date Kiko because she's Asian) and this really affected Kiko's self esteem.
I loved how she grew to not care as much about what others' thought and focused on what mattered to herself.
Personally? I honestly related to that specifically because when I was younger, I just thought of MYSELF as ugly because I was Asian. I constantly thought that "white" was so much prettier. IT'S NOT OBVIOUSLY.
There are SO MANY versions of beauty, whether you're ANY RACE AT ALL. So to all my wonderful readers out there, you're beautiful, OKAY? ❤
Kiko also has anxiety and the representation was on spot. She felt uncomfortable in parties, and while her friends Jamie and Emery didn't have anxiety, they supported her and didn't judge her for having anxiety.
Furthermore, Kiko's friend Emery was so understanding and I LOVED IT. During the beginning of the book, Emery called Kiko "oriental," but then Kiko talks about how she feels offended- and Emery immediately apologized instead of calling Kiko "too-sensitive" or something like that.
THAT'S WHAT I WANT IN A FRIEND.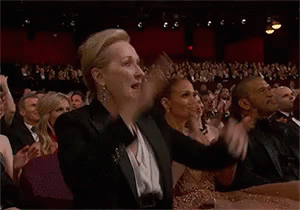 Let's discuss Kiko's mom. She honestly made me SO MAD. She constantly belittled Kiko and made everything about her, but Kiko still seeked her mom's acceptance and affection- and it just made Kiko so much more relatable.
She had flaws, but I loved her character arc become full circle when she grew and learned to stand up on her own.
The romance in this book was just WELL DONE. Jamie and Akemi had so much chemistry, and I loved how supportive he was. He always wanted her to succeed in art and in everything else. It was so sweet!
And also, at the end of each chapter, there was a little description of each sketch that Kiko had made, and I loved how beautiful they sounded. Akemi's writing was SO gorgeous and I could keep on reading it forever.
Read this book! It comes out tomorrow, and honestly the cover is so pretty and the story inside is great as well!
Have you read this book? Do you enjoy it when contemporaries address racial/diversity issues? DON'T YOU LOVE THE COVER?