Hello! I came back from my hiatus this month and then didn't post at all!
I know, I know, I'm that #PerfectBlogger that you all aspire to be.
But this month I actually read quite quite a lot!
I read 12 books and I'M TOO PROUD OF MYSELF. After months of only reading 4-5 books I FINALLY STARTED READING A LOT.
(Maybe it's because school started and I got exposure to the library?)
BOOKS I READ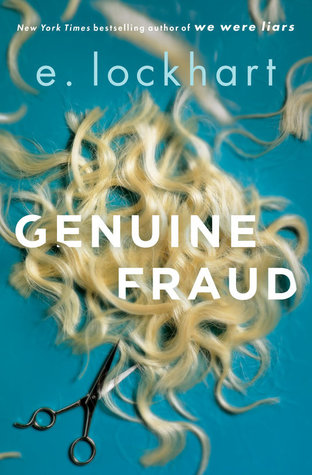 Kat and Meg Conquer the World by Anna Priemaza ★★★★★
The cover slightly makes me cringe, but this book was actually really good! It tackled racial issues and it was so realistic! [review]
Genuine Fraud by E. Lockhart ★★★★★
The way this story was told was seriously so unique! I never read thrillers but this was pretty good. [review]
Dear Martin by Nic Stone ★★★★★
HELLO THIS WAS ONE OF MY MOST ANTICIPATED. It's actually really short (and also I love the cover) and it was mainly about black discrimination (!!!) [review]
Gunslinger Girl by Lyndsay Ely ★★★★★
THE COVER IS SO STUNNING OKAY. It takes place in this crime-ridden city and the main character is really good at shooting! [review]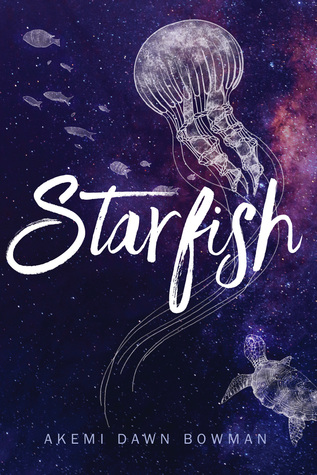 Kissing Max Holden by Katy Upperman ☆☆☆☆☆
This was a DNF. The main character was so annoying and there was slut-shaming and NO THANK YOU. [review]
Fangirl by Rainbow Rowell ★★★★★
This took place in college and Cath had anxiety and she was so smol and sweet and I loved her! [review]
Starfish by Akemi Dawn Bowman ★★★★★
This is one of my favorites! The main character is half-Japanese and I could relate with her SO HARD. [review]
Girls Made of Snow and Glass by Melissa Bashardoust ★★★★★
The characters were so complex and I LOVED THEM ALL. [review]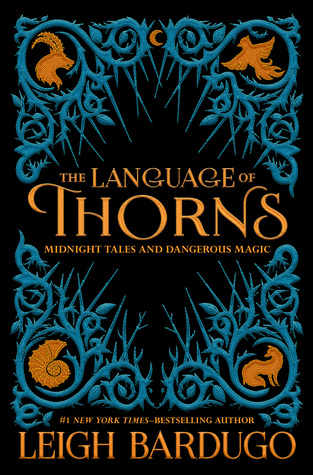 I Believe in a Thing Called Love by Maurene Goo ★★★★★
MORE ASIAN YA HECK YEAH. The main character is Korean and she watches Korean dramas and I watch Korean dramas?? It's like we're the same person??? [review]
Warcross by Marie Lu ★★★★★
EVEN MORE ASIAN YA. This was basically my most anticipated September release because I LOVE MARIE LU. [review]
The Language of Thorns by Leigh Bardugo ★★★★★
Leigh Bardugo is honestly so fantastic at writing and I loved these small stories! [review]
An Enchantment of Ravens ★★★★☆
This was another of my anticipated and sadly, it didn't live up to the extensive hype! But I didn't hate it like May did?? [review]
Guys ALL OF MY READS THIS MONTH WERE FIVE STARS (except for two why do I keep on DNFING books?)
Wow this also happened last month I think I'm getting less picky or maybe I just have really good picks?
ANTICIPATED OCTOBER RELEASES
(I've KIND of figured out how to format a bunch of images in a row? Except there's no way to link each image to Goodreads or anything, which sucks, but at least it looks fine?)
(Also there are SO MANY October releases I'm hyped for ahhhh.)
BLOGGING HISTORY
Four posts.
(That's less than last month??!)
Also I posted two reviews in a month SORRY FRIENDS.
I'm going to post more discussions and listicle posts this month!
POSTS TO LOOK FORWARD TO
How Do You Discover Books?

Basically me talking about Goodreads because GOODREADS IS GREAT.

Review: Night of Cake and Puppets

Except I might make this a mini-review because Night of Cake and Puppets is a novella?

Types of Blogging Personalities (+ Shoutouts to my Favorite Blogs!)

To be honest, I started this post two months ago and haven't had much time to work on it since. I was SO EXCITED for this!

And other stuff…
THINGS I PARTICIPATED IN
#BooksBindUs on Twitter

I hosted a giveaway, sponsored by the fabulous @SKVetterWrites!
It ended yesterday. And the winner was actually Ilsa!

I really can't think of anything else.
THINGS I CHANGED
BASICALLY NOTHING.
I've been trying to post more often?? But also I posted only four times this month so that's been working out great.
MY POPULAR POSTS
POSTS I LOVED
Ilsa gives us her bookish nightmares and UM RELATABLE?
Aris explains why we should re-read books and I AM CONVINCED NOW.
Marie gives us tips on how to buddy-read (and I SUCK AT IT.)
Dani gives us her TBR of diverse books.
Balie tells us the differences between YA and NA books.
Analee teaches people on how to make book bloggers happy and YES YOU ALL SHOULD DO THIS.
Lia answers questions about aromanticism that you probably wanted to ask but didn't.
May is back from her hiatus (and all the angels are weeping with joy).
Mikaela wonders if ARCs have a negative influence on bloggers.
MILESTONES
Also I reached over 300 followers this month?? Yay!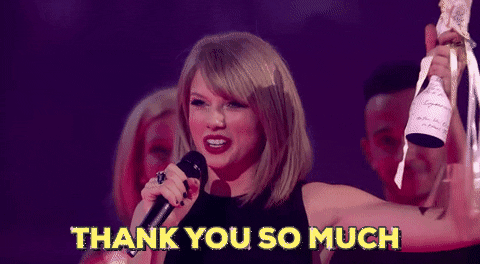 First I'd like to thank my family- and also my friends- and um yeah.
SCHOOL
School started this September!
(It started on September 5th and I actually thought it started on September 1st so that was a nice surprise.)
Anyways, funnily enough, I'm pretty sure that I'm going to be posting a lot more during the school year.
B-FEST
There was B-Fest this month! It was my first time going to one, and it was on the same day as the Boston Teen Author festival, so I wasn't able to go to the Boston Teen Author Festival (but I probably wouldn't have been able to go anyways).
Anyways, they were giving away Batman: Nightwalker ARCs and I HAD TO GO.
Sadly, I only got there for the second half and I missed getting the Batman ARCs but I still had fun answering questions and playing games. I actually won two ARCs! Zenith and Top Ten, and I am HYPED for Zenith!
Wow extensive YA knowledge actually comes in handy sometimes?
OTHER
One of my status updates on Goodreads got over 200 likes wow I feel so proud.
My little brother and mother went away to China without the rest of us and I WANT TO GO TO CHINA. But also we get to eat pizza and lots of frozen foods.
Wegman's opened near us! (This isn't really relevant but I LIKE SUPERMARKETS.)
We also went up to Massachusetts and ate some americanized Chinese food! I LIKE AUTHENTIC MORE. Americanized is so… saucy.
My dad signed me and my younger sister up for a singing group lesson and… we went to the wrong school. And then when we actually went to the right school, it turns out that the main age of the group was around 70. (When I asked my dad, he said the age range was 1-20???)
What happened in YOUR September? What are some of your anticipated reads for October? Did you read a lot of books? Do you like going to supermarkets? Did you go to any bookish festivals?