As a general population, bookworms… like books.
*cue gasping*
I know, I know, it's a huge surprise. But, you know… basically everyone who's a bookworm… actually reads books.
Unless you're a bookworm and you don't like books. Then What Are You Doing and What Are Your Life Choices™, friend???
Most bookworms buy books. (Although some may just thrive off the library or some other resort.)
"Why buy books?" you ask. Because…
Obviously you need them to create a rainbow bookshelf
And create aesthetic pictures
And to stroke the covers while laying in bed
To decorate your room
Did you see the aforementioned aesthetic pictures?
And also to read, I guess… but pffft hardly anyone does that.
But… us bookworms don't buy only books. We also buy other things! To decorate our books! And to use! And to just put around our house to remind us of the suffering that the books have caused us!! And to wear sometimes and meet other people who also read the book and talk together about our suffering!!!
See, all good reasons.
Also, I made new graphics! I made them in Paint. Because Photoshop is expensive and I don't know how to use the other fancy tools.
But look. It is grass.
And it also looks somewhat like a crown, obviously because I am a QUEEN.
Queen metaphorically, obviously not literally. I'm definitely not planning on throwing a revolution and naming myself queen and also use this graphic to symbolize royalty.
1. MUGS
Mugs are useful! They can do all sorts of things, like:
Help you drink various liquids
Can also be pretty
Decorate your mug rack
Hold your tears
See? MUGS ARE HELPFUL AND THEREFORE YOU SHOULD BUY THEM.
Who doesn't drink liquids? I love drinking liquids. Mostly water because I don't like tea or coffee?? I'm already hyper enough, DON'T ADD SUGAR TO ME.
Or add sugar to me. Your choice. ¯\_(ツ)_/¯
2. BAGS
Totes! They are useful! They hold things and also you can carry things around instead of using your arms and it's great.
So now that you're arms are free with the snazzy bags, you can use them to do super useful things!
Like this: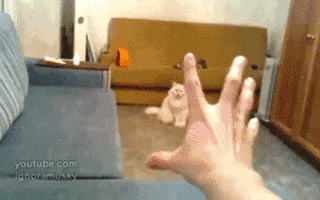 And this:
And also this:
See?? All extremely useful things that you can do with your hands INSTEAD of carrying things!
GOSH I IMPRESS MYSELF WITH MY HELPFULNESS.
I think I'm basically a life hack blog now??
3. CANDLES
Candles smell good and also they can be super pretty!
(Please disregard the fact that I have only ever owned one candle in my life. It was not a bookish one.)
I don't own any currently, but once I get money and also a job I totally plan on buying tons! And also a bookshelf to put them on!
There's this designer I really love, Hafsah Faizal! Look at the picture above. AREN'T THE CANDLES SO PRETTY. Here's the link to her Etsy! This is her blog, and this is her Twitter.
She also does other bookish merchandise and designs author's websites and everything she does is honestly so brilliant!
She also made a thread of author's websites she's designed and LOOK AT ALL OF THEM CAN I JUST FANGIRL.
Anyways, candles are good for being pretty and ALSO FOR LIGHT. Except if I had beautiful candles I probably wouldn't want to burn them quickly?? I'd SAVOR THEM.
4. PILLOWS
Hello I'm a bookworm and I like to sleep. Hence, BOOKISH PILLOWS. Two of my favorite things combined??*
I freaking love pillows! I love them so much more now**, and I ALSO LIKE BEAUTIFUL ONES THAT DECORATE MY BED.***
*I also don't own any of these either but the THOUGHT STILL COUNTS, YEAH?
**For some reason when I was a child I didn't like pillows?? I was a weird child.
***Do you notice a theme of my love for beautiful things?
5. PINS
UM I LOVE PINS.
Specifically enamel ones??
Look at these beautiful Language of Thorns enamel pins! I love them!
Obviously the main purpose of owning pins is to put them on your clothes/backpack and be a #TrueFan???
FLAUNT THE FANDOM.
6. JEWELRY
I hardly wear jewelry (besides my earrings) but I want to??
If only I remembered to actually put them on each morning??
(I remember a period of time where I started wearing jewelry but that only lasted two days because I forgot to keep on putting it on.)
THERE IS SO MUCH BOOKISH JEWELRY.
Although most of it is basically for the Harry Potter fandom and also classics, but I know there are some cool pendants with young adult book covers on top.
7. POSTERS/BOOKMARKS/SAMPLERS/BOOKPLATES
I dislike owning these, because they seem kind of… useless to me.
Obviously if you like to own these, go ahead! I'm not judging you, but I personally don't enjoy owning these because a) I have slanted walls so it's hard to put posters up and b) I don't really like putting posters up in the first place?? and c) I ALWAYS LOSE MY BOOKMARKS THERE'S NO POINT.
Samplers and bookplates really only take up space for me, because I'd rather have the final book or ARC instead of a sampler, which is only about one chapter!
8. UNIQUE ITEMS
One thing I freaking love are unique items for each fandom.
If a necklace is super important to the plot in X Story, I'D LOVE TO SEE THAT NECKLACE IN REAL LIFE. It would be so cool!
For example, there are these awesome maps of Feng Lu as a pre-order gift for Forest of a Thousand Lanterns!
AREN'T THESE SO COOL??
9. SOCKS
NEED I SAY MORE.
They're socks! I love socks. They warm your feet up* and also they are very fashionable. And you can secretly flaunt your fandom while wearing shoes because you have pride but also no one can see it.
Also, they're SOCKS.
*WHY ARE MY FEET ALWAYS COLD.
How do you guys feel about bookish swag? Do you like candles? Do you want to make a candle? Are your feet always cold?