Sequels are love. Sequels are life.
Unless they suck and give you Second Book Blues or Sequel Unhappiness or something along those lines. I don't know the official name.
But this post is a sequel. I've never done a two-part post (#firsssssts) and the first part- a list of reasons that blogging is useful- is here!
But yes, this post is mainly aimed at those people who think that blogging is useless or that blogging doesn't take that much work.
*coughs* My younger self. *coughs*
But yes, blogging takes a lot of work.
BLOGGER THINGS THAT TAKE A LOT OF WORK
Writing the post, obviously.
DESIGNING.
WHO EVEN KNOWS HOW TO DESIGN HELP.
Responding to comments.
Commenting on OTHER PEOPLE'S POSTS.
Writing the post. It'S HARD OKAY.
Thinking of ideas for posts.
Social media managing.
Trying to be witty?? Obviously my genius jokes don't come out of thin air.
WRITING thE POst AHH.
Seriously, why isn't blogging appreciated more??? Obviously if you don't understand that blogging is important, read this post and hopefully with my mind control convincing skills and well said argument with persuade you that IT IS IMPORTANT.
blogging helps you improve your voice and with writing
One of the most important things about blogging is your voice.
It's basically what distinguishes you from millions or billions or *insert large number* of other blogs.
When you blog, it helps you to express yourself and show your voice in your blogging! If everything you say is just factual and not enjoyable to read… why would anyone want to read your blog?
And basically, when you write, you have to show your thoughts in an organized and concise* manner. You can't just keyboard smash.**
*I'm totally organized and concise with my post. Yep. Not rambly at all. NOPE.
**Yeah, keyboard smashing never works with posTSJSSDEGWIYFHVS
blogging can help you discover new things and new people
Blogging gives you experiences and helps you talk to new people.
For example, you can connect with someone in Texas, or someone in the UK, or someone somewhere else. Everyone has had different experiences and you can learn more by talking to people and learning from their experiences.
You can already LEARN THINGS, if the particular blog you're reading is a self-help blog!
Like mine totally is! Um.. guys, don't cry in the corner because you'll never read all the books you want to read, JUST BECOME IMMORTAL.
#IMSOHELPFUL
you can even monetize your blog, and eventually make it your career
Well… this is actually pretty hard to do.
It's really hard to make money off of blogging, but you can still do it!
I know you can use AdWords on Google, but usually that requires you to have your own domain… which sucks. And also you usually have to have pretty high traffic… which is also hard, if you're a book blogger.
(Also here's a post by Balie that lists some ways to earn money from blogging.)
For YouTubers, it's usually a lot easier to make money, because you don't have to implement a system or anything- you just get the money because that's how YouTube works!
Sadly, it's a lot harder for bloggers. But you can probably promote your shop- or if you ARE a YouTuber, you can more easily promote your channel!
I know you can also earn money through affiliate links and paid promotional posts, but it can be hard to make money from that.
(WOW AM I JUST COMPLAINING ABOUT BLOGGING NOW.)
the internet is basically built on blogs
This is kind of something that I realized while pondering life (I do this quite often).
When you look up food* recipes, what are most of your results?
BLOG POSTS.
When you look up how to put together a chair from IKEA, what are most of your results?
BLOG POSTS.
Except why are you looking this up Ikea literally gives you a list of directions??
When you look up how many bags of chips are appropriate to eat in one day, what are most of your results?
PROBABLY BLOG POSTS AND ALSO HEALTH GOVERNMENT SITES.**
See? Looking at blogs goes beyond clicking in your WordPress feed. You probably read and use blogs a lot more often than you actually think.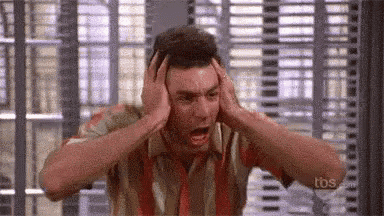 *Obviously you'll be looking up food recipes? Who even knows how to actually cook???
**I speak from experience, young grasshopper.
blogging helps you to express creativity
I know I already mentioned EXPRESSING YOURSELF but right now I'm talking in terms of your design, bio, etc.
It's YOUR BLOG. You can do whatever you want with it!
You can make it a photo gallery (except that would be too many words*), a life journal, a comic blog, or a book blog.
*whispers* BOOK BLOG BOOK BLOG BOOK BLOG
People might not necessarily want to read/view your life journal or photo gallery, that might be true! But you never know, people on the internet are weird.
You can also do whatever you want with your header, your featured icons, your bio! You can draw your header font, or make it, or do anything.
This is a lot of work, though. WHICH IS WHY BLOGGING SHOULD BE APPRECIATED MORE.**
*Okay you might not get it but this is a reference to the phrase "a picture is worth a thousand words." Haha I'm so clever.
**I was going to do a "Why Blogging Should Be Appreciated More" but then I realized that it would be basically this post.
Are you a blogger? You probably are. Do you think that blogging is important?? What are things that blogger spend a lot of time doing? Is writing blog posts really easy for you? How do you manage your time as a blogger?