Was October trying to crush me with all of the releases? Obviously yes.
I WENT TO THE LIBRARY TOO MANY TIMES THIS MONTH.
Seriously.
Well, technically, I went almost every school day (because it's really close to my high school and that's where my mom picks me up). But I borrowed books from there at least 7 times. Guess how many books I borrowed??
21.
Guess how many books I've read? GUESS!
FIVE.
Hello, my name is Julianna and I make bad life choices. Honestly though why am I like this.
BOOKS I READ
[all images link to goodreads]
The Glass Spare by Lauren DeStefano | ★★★★★
This book was actually really interesting! It's basically a King Midas retelling, and the setting was so great. [review]
Moxie by Jennifer Mathieu | ★★★★★
This book was such a feministic book and I could FEEL the girl-power vibes coming off of the pages?? [review]
27 Hours by Tristina Wright | ★★★☆☆
Hahahaha what a DISAPPOINTMENT I was so excited when I got to read this book! And, um, it wasn't good. [review]
Daughter of the Burning City by Amanda Foody | ★★★★★
Shatter Me by Tahereh Mafi | ★★★★☆
LIBRARY HAUL
TRADED/PUBLISHERS/OTHER HAUL
OVERALL
How did I only read five books this month.
I read 12 books last month?? TWELVE BOOKS. What a downgrade.
favorite book of this month?
Look, I know that I rated two books five stars and Shatter Me four stars but those books aren't as memorable as Shatter Me. Mainly because I'm planning to be in love with the rest of the series.
least favorite book of the month?
This was such a disappointment omg. The pretty cover lies, people. It lies.
reviews written?

In my last blogging recap I made a list of "Posts to Look Forward To".
And guess what?
I didn't post any of them!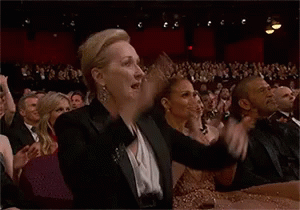 Anyways, I posted five times this month. I wanted to post more, but.. I had no ideas.
WHAT DO YOU POST WHEN YOU HAVE NO IDEAS.
THINGS I CHANGED
I changed the base font on my blog from Lato to Karla. There's basically no difference except for the fact that Karla is so much prettier.*
I also temporarily changed my featured image to a slightly different featured image theme. It's back now though, so this doesn't count as a change? I JUST WANT MORE BULLET POINTS IN THIS SECTION OKAY.
*If you didn't notice the font change, I am very very disappointed in you.
THINGS I WILL CHANGE
Honestly, I kind of want to go on a hiatus for November??
Because I feel like I have NO post ideas, and I really need to write for my Nano project. So… I might go on a hiatus if I need to, but it would be really short.
(Even though this is my FIRST post of November.)
I NEED TO UPDATE MY REVIEW ARCHIVE OMG.
I have not updated it in SO MANY months.
POPULAR POSTS
OTHER POSTS I LOVED
Ilsa discusses how she organizes her book blogger life (and she completely copied my post so please give me suing tips.)
May compiles all of her blogging pet peeves and it is SO VERY RELATABLE. And you obviously need to not do any of these because her approval is very important.
Swetlana tells us 11 different types of readers. I am ALL of them.
Marie teaches us how to not stress about blogging and I obviously need to follow her rules because I have so much stress about blogging.
Balie discusses how to balance school vs. blogging.
Jackie freaking RETURNED FROM HER HIATUS and we are all rejoicing.
Mikaela basically teaches us how to make blogging friends.

NANOWRIMO
I decided to rewrite my whole novel from the beginning. Because my old outline was garbage and I decided to Trash™  it.
I did basically no planning for NaNoWriMo before November, but I did SOME basic planning.
Honestly, I think that I'm going to actually TRY for this NanoWrimo. I probably won't hit 50K for this one, but I think I'll be hopefully able to reach… 20k?*
I actually don't hate my plot that much (this is obviously every single writer's dream. I have accomplished it).
*WATCH ME FAIL.
This month had my brother's birthday! We bought a Carvel ice-cream cake* and forgot to put candles on!
–
I went trick-or-treating! It can be great being short, because then I can pass off as someone who's younger and #EscapeTheJudgement. It was so much fun trick-or-treating this year! Me and my two siblings got a lot of candy… and we've already eaten like 60% of it.
Also there was this one house that gave out sodas and chips?? And we were allowed to take three items??? IT WAS GREAT. I took three sodas.
–
I started watching k-dramas again! I usually just watch ONE k-drama and then stop watching k-dramas. I finished She Was Pretty (Korean version) and I'm starting Descendants of the Sun. And then I plan on watching Strong Woman Do-Boog Soon. I'M SO EXCITED.
–
Amazon doesn't let me post reviews anymore and just asdjfklkjgkl. I TRIED CONTACTING THEM ABOUT IT BUT THEY DID NOT HELP AT ALL.
–
I started watching Logan Paul on Youtube. This is kind of irrelevant but he's actually funny** and I really can't think of anything else to put in this section.
–
Also, I started this post like a week ago and I've been procrastinating posting it. I DON'T KNOW WHY.
*THOSE THINGS ARE LITERALLY JUST ICE CREAM AND FROSTING. WHY ARE THEY EVEN CALLED CAKES.
**Is it bad that I'm surprised?
What did you do during October? What have you done in November already? Did you go trick-or-treating? How many books did you read? Which one was your favorite? TELL ME EVERYTHING.