I liked this book but also it was confusing?
My thoughts are hard to explain, guys.
Overall, I think I enjoyed this book! The cover is absolutely stunning and my favorite color is blue so obviously this book is made for me?
And also the main characters of this book are Korean so I was even more excited?
But this definitely was… really different than what I expected. It was enjoyable but also my thoughts were very #confused while I read the book, and everything seemed kind of… congested.
Honestly? I feel like a large majority of people who read YA wouldn't enjoy this book, especially if they prefer reading action/plot outside of romance/interesting characters. However, I personally really *did* like this book.
I'd recommend it for… certain people who like slower writing (and like classics) and also enjoy slow-moving romance!
Note: The Book Depository link to purchase this book is an affiliate link. Meaning, if you purchase the book, I would get a small commission.
amazon · book depository  · barnes and nobles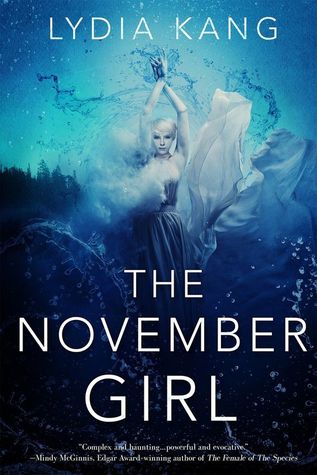 I am Anda, and the lake is my mother. I am the November storms that terrify sailors and sink ships. With their deaths, I keep my little island on Lake Superior alive.
Hector has come here to hide from his family until he turns eighteen. Isle Royale is shut down for the winter, and there's no one here but me. And now him.
Hector is running from the violence in his life, but violence runs through my veins. I should send him away, to keep him safe. But I'm half human, too, and Hector makes me want to listen to my foolish, half-human heart. And if I do, I can't protect him from the storms coming for us.
"Three-dimensional vividness…An emotional and dramatic tale of an otherworldly relationship."
–KIRKUS REVIEWS
★★★★☆
the writing
I really loved the writing in this one! It was really atmospheric and mystical, and I feel like it definitely captured the essence of the book?
I think that this is the writing that doesn't necessarily captivate you, but when you really start reading it, you start to love the writing more.
the concept
THIS CONCEPT IS SO COOL AND I LOVE IT.
Daughter of a lake + human & another human? THIS IS WHY I WAS SO EXCITED TO READ IT.
There is a actually a very good explanation for Anda's being! Basically, her father kind of fell in love with the lake, who is conscious and awake. And then Anda came.
Anyways, I love this concept and the whole premise of this book. (And also that cover.)
the depiction of abuse
In this book, one of the main characters, Hector, suffers from domestic abuse- both physical and emotional.
Although I'm not necessarily someone who has experienced that, I definitely feel like I could connect and understand someone who has been abused and how they felt like they couldn't speak up about it.
In the beginning of the story, everybody thinks that Hector is an extremely selfish boy whose uncle is selfless. And getting to see Hector's point of view was a huge learning experience for me, honestly.
I loved Hector's character development as he learned how to move on from abuse and try to let himself trust others.
the romance
Honestly, this romance wasn't my favorite. It was nice to read, but I wasn't itching for them to get together.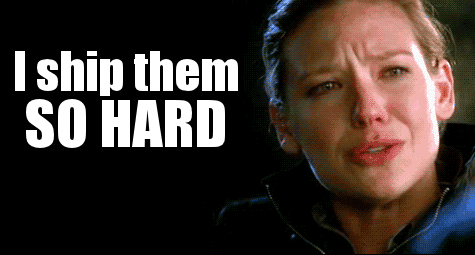 the writing
LOOK I KNOW I PUT THIS IN THE PROS. But. The writing felt congested and kind of… sticky? It was a little bit hard to read at first, and I was just kind of wading through the pages waiting for something to happen. Until maybe a couple of chapter in, I wasn't enticed by the storyline or anticipating for things to happen.
the plot
More like… no plot. Because where was it?
I love romance! I certainly enjoy reading it, but in this book there was not much of an actual plot outside of the romance going on. We see a few flashbacks through Hector's point of view, back to thoughts of his uncle. But we don't see much of a personal battle through Hector.
And Anda- throughout this book, she's trying to struggle against her mother, who doesn't want her and Hector to be together. But I couldn't really feel Anda's thoughts struggling?
I felt very separate from both Hector and Anda in this book, although this book was in third-person.
Overall, I didn't hate this book! I actually rather enjoyed it!
Do you want to read this book? How do you feel about lakes? Do you like a solely romance-based plot or do you like a plot outside of the romance? Do you read lots of Asian young adult books?