Me @ Gladiators and Augustus Caesar and Julius Caesar and also the whole Roman empire: I LOVE IT.
…Guess what this book is about. OBVIOUSLY, ALL OF THOSE THINGS. I mean, one of the Caesar's has a cameo in this book for like, five pages I guess, but it still has the Roman empire.
This post is part of a blog tour held by Penguin Random House– a copy of the book was provided to me for review! Thank you so much to Penguin, and as always, my opinion is 100% unaffected by this.
Also, the link to Book Depository is an affiliate link, meaning that if you purchased the book through there, I would receive a small percentage of it.
goodreads · amazon · book depository · barnes and noble
A richly-imagined, gripping historical fantasy for fans of Sarah J. Maas and Cinda Williams Chima, The Valiant recounts a seventeen-year-old's tumultuous journey from fierce Celtic princess to legendary female gladiator and darling of the Roman empire.
The youngest daughter of a proud Celtic king, Fallon has always lived in the shadow of her older sister Sorcha's legendary reputation as a warrior. But when Fallon was a young child, the armies of Julius Caesar invaded the island of Britain and her beloved older sister was killed in battle.
On the eve of her seventeenth birthday, Fallon is excited to follow in her sister's footsteps and earn her rightful place in her father's royal war band. She never gets the chance.
Instead Fallon is captured by a band of ruthless brigands who sell her to an exclusive training school for female gladiators–and its most influential patron is none other than Julius Caesar himself. In a cruel twist of fate, Fallon's worst enemy, the man who destroyed her family, might be her only hope of survival.
Now, Fallon must overcome vicious rivalries, chilling threats, and the dangerous attention of Caesar himself to survive the deadly fights that take place both in and out of the arena – and claim her place in history among the Valiant.
That synopsis took me so many tries to get right because the formatting omg.
ABOUT THE AUTHOR
Lesley Livingston is an award-winning author of teen fiction, best known for her Wondrous Strange trilogy. She holds a master's degree in English from the University of Toronto and was a principal performer in a Shakespearean theater company, specializing in performances for teen audiences, for more than a decade.
★★★★☆
You know those books that are overly long, and honestly it would be so much better if like, 100 pages were shaved off?
Yeah, this was not one of those books. IT HAD SO MUCH ACTION AND AHHHH SO MUCH LOVE.
THE STRONG FEMALE HEROINE
Some people don't think that female gladiators existed, because there's no proof of them. But I kind of… believe that they did exist? Because WHY THE HECK NOT and also that seems so badass wow.
The main character, Fallon, is the daughter of a Celtic king. She basically just wants to get glory in battle, but she's kidnapped. Which sucks.
But I loved Fallon's character arc. She's a strong, imperfect character who is guided during the book.
She wasn't the smartest, but EVERYBODY MAKES MISTAKES. Just like when people don't follow my blog. I FORGIVE YOU.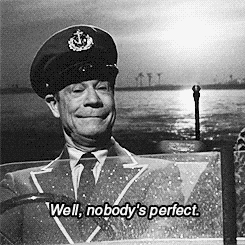 THE PLOT
THIS WAS FAST PACED AND THAT IS GREAT BECAUSE IT MEANS I CAN READ IT IN ONE SITTING. DID I READ IT ONE SITTING? Actually, I don't remember but suree I did!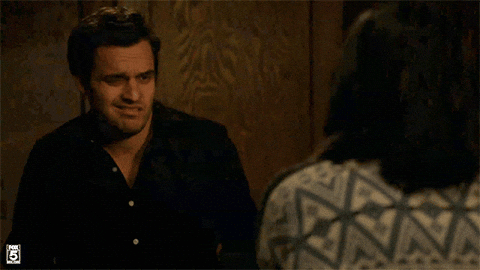 But everything was really interesting and it kept me captivated the entire time! It didn't make me start going on the computer and read editorials, so A++.
FRIENDSHIP THEMES
I always love it when a book has so many friendship themes in the book because I have no friends and I need to vicariously live my life.
The whole gladiator… guild sorority thing was so sweet and everyone was friends with each other and AWWW I JUST LOVE IT.
It wasn't something where Fallon kind of just… wanted to only fight for herself, and to beat everyone- she had friends, too! She had people that she wanted to help and that she cared about and I loved it.
OTHER GENERAL STUFF
THE MYTHOLOGY WAS SO COOL. Fallon was being guided by this Celtic goddess and wow I'd love to be guided by a goddess? Oh wait I guide myself,, nvmd
JULIUS CAESAR AND CLEOPATRA YES; wow I loved learning about Julius Caesar during my history classes *puts glasses that I stole from a random passerby on* IMMA NERD
SOME OF THE RELATIONSHIPS
There were certain relationships… where I felt like it definitely wasn't fully developed enough?? I really, really can't go too much into it because #spoilers and you'll all hate me, but there were certain things that happened to certain characters and honestly?? Fallon's relationship with them wasn't developed enough that I CARED.

IT DIDN'T GO TOO MUCH INTO ANYTHING
Was this a deep book? No.
Honestly, I wish this book delved into the magic and mysteries more. It kind of just… slightly showed you a peek of everything that was happening and then it ended the book. Frankly, I would like this book to be longer (which isn't a bad thing!) so that I could learn more about what freaking hApPeNnEd.
But I'm positive that later on, the books will be more fantastic; the sequel is coming out soon too!
DO YOU LIKE thE ROMAN EMPIRE? DO YOU WANT TO BE A GLADIATOR? Do you not care when some characters die and are you mean like me? #TheRealQuestions