I'd like to give an award for the coolest premise ever to this book. 
The main character, Min, gets killed every two years on her birthday. And also a meteor is threatening to destroy the earth.
Like??? When I first heard about this book, I was just like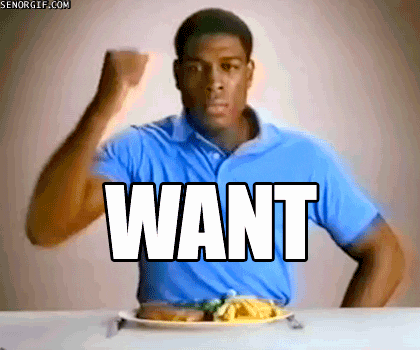 Nemesis is so… complicated and THOSE PLOT TWISTS. I'm dead from all of the plot twists.*
*THEN AGAIN I'M DEAD FROM EVERYTHING
This is a blog tour by Penguin (I am doing a lot of blog tours lately???) and… yeah. But I won't have any more for a while!! I have like, one more review that I need to post (it's a little bit late rip) and then I WILL STOP THROWING REVIEWS AT YOU GUYS EVERY OTHER POST I PROMISE.
NOTE: The book depository link is an affiliate link, meaning that if you purchased from book depository, I would get a small sum of money.
Nemesis by Brendan Reichs
goodreads // amazon // book depository
Orphan Black meets Lord of the Flies in the riveting new sci fi thriller from the cowriter of the Virals series.
It's been happening since Min was eight. Every two years, on her birthday, a strange man finds her and murders her in cold blood. But hours later, she wakes up in a clearing just outside her tiny Idaho hometown–alone, unhurt, and with all evidence of the horrifying crime erased.
Across the valley, Noah just wants to be like everyone else. But he's not. Nightmares of murder and death plague him, though he does his best to hide the signs. But when the world around him begins to spiral toward panic and destruction, Noah discovers that people have been lying to him his whole life. Everything changes in an eye blink.
For the planet has a bigger problem. The Anvil, an enormous asteroid threatening all life on Earth, leaves little room for two troubled teens. Yet on her sixteenth birthday, as she cowers in her bedroom, hoping not to die for the fifth time, Min has had enough. She vows to discover what is happening in Fire Lake and uncovers a lifetime of lies: a vast conspiracy involving the sixty-four students of her sophomore class, one that may be even more sinister than the murders.
About the Author
Brendan Reichs was born and raised in Charlotte, North Carolina. He graduated from Wake Forest University in 2000 and The George Washington University School of Law in 2006. After three long years working as a litigation attorney, he abandoned the trade to write full time. He is the author of Nemesis, and co-author of the Virals series, written with Kathy Reichs. Brendan lives in Charlotte with his wife, son, daughter, and a herd of animals that tear up everything.
★★★★☆
THOSE PLOT TWISTS
I am still… shook by those plot twists that were revealed in the end of the book. Honestly, I had no idea what was actually going on throughout the entire book* and the whole reveal was SHOCKING. I can't say much about this without spoiling??
BUT PLOT TWISTS ARE GOOD AND FANTASTIC AND I LOVE THEM.
*Tbh do I ever know what's going on though.
THE WHOLE MAGIC WORLD CONCEPT
Ahhhh this was so cool! I loved the way that this world was introduced- aka inside a smol town that's closed off from the world and that has so many horrible freaking teenagers in it.
I lowkey wanted to just jump into the novel and fite fight Ethan because he was so, so, so horrible to Min. He would bully her and Tack (Thomas) all the time in the first half and just like?? Go away and LEAVE MIN ALONE.
I really liked the worldbuilding too? THERE WERE SO MANY SUSPICIOUS ASPECTS OF THE BOOK and the whole time I was just like, WHO CAN I EVEN TRUST ANYMORE.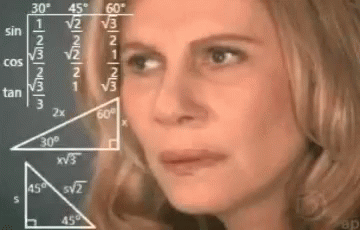 THE MYSTERY
THE WHOLE TOWN IS SUSPICIOUS. Like, the mother gives off weird vibes, so does the psychiatrist, so does the principal???
I feel like the author pulled this off really well, because Min didn't really know who to trust and basically just kept to herself. Because of course.
THE CHARACTERS
I REALLY LIKED MIN. SHE WAS GOING THROUGH SO MANY HARDSHIPS AND I LOWKEY JUST WANTED TO PROTECT HER FROM THE WEIRD BLACK SUIT MAN WHO KEPT KILLING HER???
The black suit man would always say "I'm sorry" before killing Min and I was just like "IF YOU'RE SORRY THEN MAYBE DON'T KILL HER HMM" but obviously, there is a bigger plot and shhhhh spoilers.
Noah was pretty cool I guess.
IT WAS SOMETIMES SLOW
NEMESIS WAS SO INTERESTING but there were a few parts that lagged for me and made me a little bit bored with the descriptions?
I was overall really intrigued though! There were just some sections with Min or Noah talking about themselves when all I wanted to do was see if people were going to be killed or not.
THE ROMANCE
Uhhhh the romance wasn't horrible but I wasn't super swoony over it, either. A swoony romance isn't a necessary thing in all the books, but I was just kind of meh over it in this case and I didn't really want them to get together?
Have you read this book? Do you want to? Do you like creepy thriller type books? How would you deal with a creepy man killing you every two years? Do you want to live in a town that's only accessible by a bridge?