Bollywood movies have officially been added to my to-watch list.
THIS BOOK JUST MADE THEM SOUND SO, SO GOOD? And from what I've heard about them being realistically emotional (or something around that wording) I'm really, really excited because I've heard that the way they're presented is completely different from American films.
ALSO I JUST GENERALLY LOVE ROMANCE AND EAST ASIAN DRAMAS SOOOOOO I'M 100% I'LL LOVE THEM.
But back to the book.
I… loved it so much. It was so, so cute and it was extremely predictable but it just?? worked for me??
At the start of every chapter, there was a little Bollywood movie review and?? IT WAS SO CUTE AND FANTASTIC AAAA. There was even a list at the end that listed some of the author's favorite Bollywood movies, which I thought was so cool.
IT WAS SO FLUFFY.
This post is part of a blog tour that I'm doing with Penguin Random House! Thank you so much to the publisher for sending me a copy!! I loved this and enjoyed it so much aaaaaa!
(Also, I'm four days late in the blog tour because I've been really busy recently with school so I hope that's okay.)
---
Also, some of the links provided are affiliate links, meaning that if you purchased from them I would get a small sum of money.
My So-Called Bollywood Life by Nisha Sharma
goodreads • book depository • amazon • barnes & noble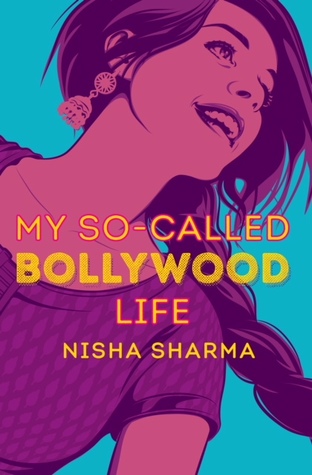 Winnie Mehta was never really convinced that Raj was her soulmate, but their love was written in the stars. Literally, a pandit predicted Winnie would find the love of her life before her 18th birthday, and Raj meets all of the qualifications. Which is why Winnie is shocked to return from her summer at film camp to find her boyfriend of three years hooking up with Jenny Dickens. Worse, Raj is crowned chair of the student film festival, a spot Winnie was counting on for her film school applications. As a self-proclaimed Bollywood expert, Winnie knows this is not how her perfect ending is scripted.
Then there's Dev, a fellow film geek, and one of the few people Winnie can count on to help her reclaim control of her story. Dev is smart charming, and challenges Winnie to look beyond her horoscope to find someone she'd pick for herself. But does falling for Dev mean giving up on her prophecy, and her chance to live happily ever after? To get her Bollywood-like life on track, Winnie will need a little bit of help from fate, family, and of course, a Bollywood movie star.
Like an expertly choreographed Bollywood dance scene, Nisha Sharma's off-beat love story dazzles in the lime light.
First I want to mention the diversity. WINNIE IS AN INDIAN MAIN CHARACTER AND THE WHOLE MAIN CAST IS INDIAN AS WELL. (I'm not sure about the race of Winnie's best friend, though- I think she's white?) This is also an #ownvoices book AND WE NEED MORE OWNVOICES BOOKS.
However~ there's a lot of "drama." And I mean high-school-type drama. I mean, this wasn't really a problem for me as I thought it was really suitable to the plot and the whole book, but I know that a lot of people who read this book weren't a fan of that certain aspect.
(It's not on the level of Gossip Girl drama, but it's just general typical realistic high school drama.)
Winnie seems really caught up with a lot of the drama, and honestly? I could relate. I feel like it's more realistic that she cares about what other people are saying, because I care about what other people say, and I'm sure other people care about others too.
In the beginning of the story, Winnie travels to her cheating boyfriend's house, breaks in, steals the items she gave him, and buries them in the ground. 1) GOALS and 2) IT JUST SEEMS LIKE SUCH A REALISTIC THING FOR HER TO DO, HONESTLY?
I know a lot of people said that Winnie was kind of selfish and immature for doing that, but I really understood her reasons for doing that and… we all make irrational decisions sometimes.
I LOVED THE FAMILY VIBES THOUGH. Winnie's parents love to watch Bollywood movies with her, and AAAA THAT WAS SO CUTE.
There was this one scene where Winnie and her father are watching a Bollywood movie together, and the mom comes to scold them but ends up staying with them to watch the film anyways. WHICH I THOUGHT SO CUTE. I LOVE WINNIE'S PARENTS SO MUCH.
Also? The romance? IT WAS ADORABLE.
There was a "plot twist" but also?? I saw it coming from like… half way in. BUT IT STILL SUITED IT.
I kind of want to say more about the romance/mention who it is but I feel like it might be a spoiler since it's a love triangle? But I just want to say that they seem SO SUITED FOR EACH OTHER AND HE ALSO LOVES BOLLYWOOD MOVIES AND IT'S JUST REALLY CUTE (please read this).
One of my favorite things about this book is how Winnie wants to become a film critic. It's such a refreshing kind of book where the main character is trying to pursue a career that isn't art and isn't what is normally thought of as a career.
It also really opens up the possibilities of careers, which I love– and being a film critic is completely a possible job.
Some other things that I want to mention are:
THE FRIENDSHIPS & how instead of Winnie constantly hating a certain someone, they made up and became good friends.
How Winnie is involved with the Pandit and instead of dismissing what he says, she actually takes his advice.
ALL OF THE ROLE MODEL ADULTS THAT ARE THERE FOR WINNIE. For example, she has her parents, her family's pandit, and her teachers. I love it when a teacher is a huge mentor to a student!!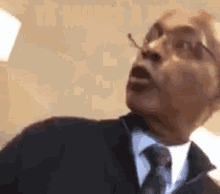 How Winnie's character developed from trying to run away from her "fate" to embracing it and her Pandit.
How it talks about fate! I usually don't really like things that rely on fate/destiny a lot, but I DID IN THIS BOOK.
Do you want to read this book? Do you like high-school-drama type books? Do you believe in destiny or fate? Do you like vines?