It can be hard to think of ideas to write posts about.
First, depending on your inspiration, you have to make sure that you're not just… plagiarizing from other bloggers. (I made a post about similar ideas v.s plagiarizing if you want to see that!!)
You also have to make it a topic that you can write enough about- this might not apply to everyone, but I personally try to reach at least 800 words on each blog post, and the optimal post length for me is around 1000.*
But something that I've noticed in this community is that… we reuse the same discussion topics a lot. Which can be annoying, because usually it's just rehashing the same ideas and conclusion over and over again. Obviously, it's not necessarily bad, if you're bringing new ideas, but usually for many posts it's just talking about the same discussed points.
So, this post is a list of many overused discussion topics and my thoughts about them. This is definitely not meant to call anyone out of course!!! It's just something I've noticed. And if you've used these topics, it doesn't mean that your post was bad!
*IN SOME ODD SITUATIONS (my monthly recaps) I WRITE MORE THAN 1K AND END UP FEELING REALLY PROUD OF MYSELF.
A note: If it's your first discussion post or something, it's completely okay to use one of these discussion topics! After all, if you're nervous about posting one of them it's okay to bring back an already used. Depending on your situation, it's actually completely fine to be talking about one of these topics. I just want to list some of them because I've noticed a lot of these posts in the blogging community lately.
Also, all of my topics are going to come from the book blogging community, because… I'm a book blog.*
*As well as a self-help blog and a lifestyle blog and a food blog and a screaming blog.
are audiobooks really reading?
This has been brought up often in many different blog posts and it's perfectly acceptable to use this topic if you're struggling to think of a discussion post idea.
the answer? yes.
You have to consider the point of view of disabled people. Some people are blind and can't read, or others might have dyslexia but are good with audiobooks. For some, audiobooks are the only way that they can access a book, and to invalidate that as not truly reading is just wrong.
There truly isn't much of a difference besides the fact that it's in a different medium and the audiobook might say "This is an audiobook" in the beginning. The content is the same, so why would you judge the difference?
The only problem would be if you say that listening to audiobooks doesn't truly count as reading.
worst/best tropes in fiction?
I'm actually perfectly fine with reading this discussion topic, because it's always entertaining to read people's thoughts on the tropes and to hear them rant about the worst ones.
worst tropes? special snowflake & insta love. best tropes? rude but secretly smol & enemies to lovers.
Obviously, the above tropes are complete and absolute fact my personal opinions but they're also pretty common opinions.
I'm not original.
But pls who actually enjoys insta-love? Besides Shakespeare. (throwback to romeo and juliet!!! and their insta-love!!!) (i'm not salty)
are ebooks or physical books better?
This topic is pretty similar to the question of whether listening to audiobooks counts as reading, but it's also different in the way that it's a different platform (device vs. paper*), but the same medium (reading).
the answer? physical books are nice to hold, but ebooks can be more convenient.
This is a common answer through a lot of discussion posts! However, some also enjoy ebooks better and you're completely valid if you like to read ebooks more than a physical copy.
*Or possibly stone tablet if you're into that. I don't judge.
If you like reading stone tablets, this gif is probably you: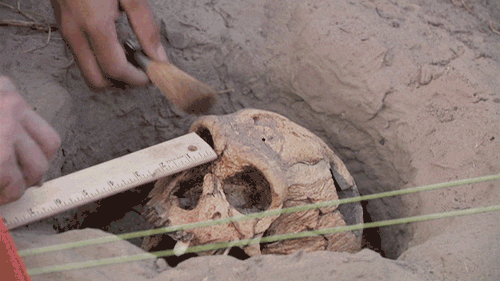 is it okay to judge a book based off of its cover?
Actually, I don't know if there have been many posts solely focused on this discussion topic, but I have definitely seen posts listing books with pretty covers and talking about this. (Keep doing those I like making my eyes pleased.)
However, I'm still listing this as a section because I don't really have any other topics that come to mind,* but I have seen it talked about.
the answer? of course! all bookworms who judge books based off of their covers are completely valid for that.
Especially if a bookworm is purchasing a book, then they should be allowed to choose their books based off of whatever factors they want. (Unless they are discriminatory of anyone's identities.)
I feel like nowadays so many people judge others for judging a book by its cover but it's human nature to gravitate towards aesthetically pleasing things and as long as you're not judging people based off of appearances, then it's okay.
I'M SORRY, BUT MY BRAIN CELLS ARE NON-FUNCTIONING.
Are there any other discussion topics that are used a lot? How do you feel about these discussion topics? Are you an archaeologist? Do you enjoy listening to audiobooks?