What are your favorite parts of certain series?
First off, I'm sorry that this isn't a discussion or list post, and that I'm sandwiching two blog tour posts with one non-review post in the middle, but I've been really aghagh and classes have just been kind of intense recently?? But I'll think it'll cool down… now… hopefully…
Anyways, welcome to part II of my blog tour with Penguin!! This is going to be about my favorite aspects of the Project Nemesis series, and there are three parts of this tour:
Favorite Aspects of the Nemesis Project Trilogy

Chrysalis Review
I've been reading the books in accordance with the tour, and I already reread Nemesis and I'm currently reading Genesis!! I tried to finish Genesis before writing this post, but also I suck and don't have a lot to say for myself. So. Yeah.
There aren't going to be any spoilers in any of these posts (at all) because I feel like so many people that are readers of this blog haven't read this book??
Thank you so much to Penguin for sending me this series for this blog tour!! All posts/reviews are honest!
Since this post is kind of supposed to be in accordance with Genesis, I'll be including the information for it down below! I guess the synopsis may be spoilery, but I don't really think that is? Last year, I had seen the synopsis of Genesis (book 2) before I read Nemesis (book 1), but I had no idea how it was going to end.
Also, some of the links provided are affiliate links meaning that if you purchased from them I would get a small, but helpful (!) sum of money.
goodreads / book depository / indiebound
The blistering sequel to the instant New York Times bestselling Nemesis by Brendan Reichs.
Noah Livingston knows he is destined to survive.
The 64 members of Fire Lake's sophomore class are trapped in a place where morals have no meaning and zero rules apply. But Noah's deaths have trained him-hardened him-to lead the strongest into the future … whatever that may be. And at any cost.
Min Wilder knows that survival alone isn't enough.
In a violent world where brute force passes for leadership, it's tempting to lay back and let everyone else battle it out. But Min's instincts rebel against allowing others to decide who lives and who dies. She's ready to fight for what she believes in. And against whomever might stand in her way.
the character development
I feel like I talk about character development all the time in every single one of my reviews?? Like, I'll always say "I love the development that ________ went through" so I guess you could say that character development is my favorite aspect of novels?? WAIT… IS IT??? I didn't realize this.
I really, really appreciated the exploration of each of the characters in the story? For example, Min Wilder changed a lot in the sequel and it was kind of interesting to see how the settings changed and how she had to face these new settings??
Also for Noah I guess… He changed significantly in the first book that I lowkey got whiplash for his character !! like what !!!!!!!!!!!!!!!! But I'm pretty sure that he will be developed more in the rest of Genesis and I *might* like him again?? From reviews I've read, that's what I'm guessing???
the plot twists of the novel
I like to think that I've become fairly good at guessing plot twists? But with this series, I'm just like,,, really bad at it.
me: I can guess all plot twists
Brendan Reichs: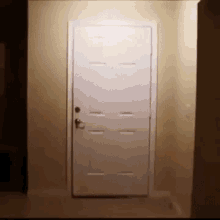 Anyways, I was so caught off-guard by so many of the things in this series, but Nemesis especially from the beginning?? It was just so wild but I also do think that some of the "hints given" were so obscure that it would have been highly improbably for anyone to guess them.*
*Am I just trying to make myself feel better?????? …yes
the writing style
I already mentioned this in my other post, but the writing style is kind of different from what I normally see in novels and it's really nice and I like it?? I feel like it helps you notice smaller things in the novel and take in more details while also reading at a really fast pace??
It's not lyrical or anything, but it just flows really nicely and I feel like it's suited for reading the entire book in one run.
It kind of got annoying in Noah's gross perspective but I still really appreciated it! I just don't appreciate Noah!!
how intense/disconnected everything is
Okay, I mean "disconnected" in the sense that I was really surprised by so many things and that there were so many drastic changes in the novels overall?
We're not given a lot of information during the exposition of the story, and I don't mean that we don't know enough, but just that we have no idea what's coming ahead of the story or what's going to happen because it's so intense and often unheard of, I guess?
This kind of connects to the thing I mentioned earlier— about the synopsis— that you could read the synopses for the sequels and not really be spoiled, because there's so much to unpack in the actual novels themselves that the plot isn't going to be ruined.
OTHER BOOKS YOU MAY LIKE
(based off of similar aspects)
So… have you read this series? Do you think you're going to try it out? What's your favorite elements of novels? How do you feel about the gif I added in?