This may not be public knowledge (why would it be?) but I'm a freaking sucker for anonymous romances.
By anonymous romances, I mean ones where the main character and love interest communicate in some way but while communicating, don't know who the other one is. Basically, inspired by You've Got Mail or The Shop Around the Corner, I guess.
Examples are Simon vs. The Homo Sapiens Agenda, and Alex, Approximately. And… this one. (wow nice transition, julianna)
I really, really, really loved the plot of this one because anonymous texting + meeting in real life by coincidence?? I FREAKING LOVE IT.
And also, I'm a huge fan of that cover? I don't like how the words slowly get bigger (I wish they were the same size) but I TOTALLY DIG THAT CLOUD PHOTO IN THE BACKGROUND and I don't know why. I just have a thing for pink clouds, I guess.
This is a spoiler free review, as always!
Anyways, thank you so much to Abrams / Amulet books for sending me this to review! All opinions are my own, of course. 
Also, I will be using a affiliate links for the purchase links down below wherein if you purchase from there, I'd get a small & helpful sum of money.
Happy Messy Scary Love by Leah Konen
release date: May 14th, 2019
goodreads / book depository / indiebound
---
As everyone at her Brooklyn high school announces their summer adventures, Olivia harbors a dirty secret: Her plan is to binge-watch horror movies and chat with her online friend, Elm.
Olivia and Elm have never shared personal details, apart from their ages and the fact that Elm's aunt is a low-budget horror filmmaker. Then Elm pushes Olivia to share her identity and sends her a selfie of his own. Olivia is shocked by how cute he is! In a moment of panic, assuming she and Elm will never meet in real life, she sends a photo of her gorgeous friend Katie. But things are about to get even more complicated when Olivia's parents send her to the Catskills, and she runs into the one person she never thought she would see. This sweet and funny summertime romance is perfect for fans of Love and Gelato and The Unexpected Everything.
---
⟶ 

I ACTUALLY FELT THE CHEMISTRY
The book is actually pretty short (only 270 pages) and I totally found myself zipping through the second half. Especially when the romance started ~happening~.
Also, even though the book was so short, I still found myself being convinced by the romance between Olivia and Jake (Elm). 
I saw this tweet that said that insta-love isn't a trope, it's just a case of where the author fails to convince you that there's actual chemistry between the characters!! And honestly… that has given me a whole new perspective on romance within books.
So, yes, I was convinced by their chemistry in person, even though they didn't even have that many encounters.
The texting-online case was a little different than what I expected, though? I felt like there could've been a little more room for them developing a relationship through their chats on Reddit, and I felt like when they met in person, they weren't exactly already close friends. They just talked, like, two times about horror movies.
⟶ 

THE MAIN CHARACTER WAS RELATABLE
I'm here to warn you that yes… this book has the "the main character is so beautiful but she doesn't know it!" trope but it didn't feel as annoying as it usually did.
Yes, it was slightly cringy when her friend was like "You're gorgeous!!" but I think that it wasn't a case of her being oblivious as her just kind of… lacking a lot of self-love and having a low self-esteem. And I interpreted it more as girl-love instead!
Also, the main character compares herself to her beautiful and charismatic best friend, Katie, but I think that this book did a pretty good job of subverting that ""rivalry"" by humanizing Katie in the end! I did feel myself getting frustrated at times by the huge pedestal that Olivia tended to put Katie on, but… honestly?
Olivia's thoughts were pretty relatable, and I've often had to check myself and remember that everyone else's lives aren't picture-perfect.
⟶ 

I ENJOYED SEEING THE INCORPORATION OF HORROR MOVIES & WRITING
Basically, the main character is trying to write a screenplay for a horror movie that subverts the tropes used within the genre— but she keeps on procrastinating writing.
For example, in one scene, Olivia procrastinates by taping up posters in her room and texting Elm instead of actually writing her screenplay and I was like "DAMN. That's the most relatable thing I've ever seen for writers."
She eventually ekes out a first draft that's around 90 pages and I was so proud of her. Here I am… and I can't even write two sentences in my google doc.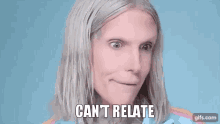 Anyways, horror movies were really present within the book and there were lots of discussions about horror itself as a genre, which I loved reading about. I'm not a huge fan of horror: I only started watching in the last two years and I've watched maybe 7 movies so far,* and I feel like someone who actually loves horror films would really enjoy reading this? Like, it wasn't as if they only mentioned mainstream films and that was it. There were a ton of films mentioned! (And I actually kind of want to check all of them out.)
*In case you were wondering what the movies I watched were, they are: Insidious: The Last Key; Hereditary; The Nun; Happy Death Day 2U (this is technically slasher but still); and Us. 
⟶ 

HERE ARE SOME OTHER BOOKS THAT I THINK ARE PRETTY SIMILAR
This has the horror-movie elements and cheesiness from From Twinkle, With Love and the film-bonding elements via texting from Alex, Approximately and the bonding with new people at a workplace from Dumplin'.
Have you read this book & if so, what did you think? Do you love anonymous romances? How do you feel about the typography on the cover? Do you like pink clouds?