I actually have so much freaking love for this book that I just can't explain in words??? I just,, love it so much?????
If I could somehow turn back time to a time where I was reading this book and retrieve the happiness that this book gave to me, I would. Also back to a time where Natasha Ngan didn't freaking rip out my heart.
Read it tho.
THANK YOU SO MUCH TO THIS QUEEN EMMA FOR SENDING ME A COPY OF THIS BOOK. Also, this was a buddy read with May, the mango hater.
Also, some of the links provided are affiliate links (the Book Depository link), meaning that if you purchased from them I would get a small sum of money.
Girls of Paper and Fire by Natasha Ngan
goodreads • book depository • amazon • barnes & noble • indiebound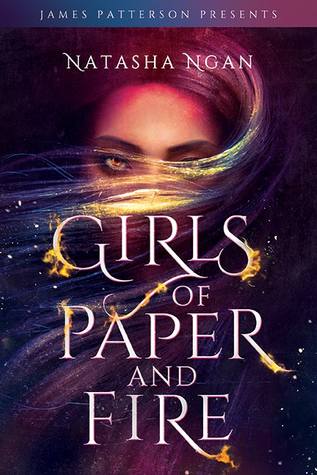 Each year, eight beautiful girls are chosen as Paper Girls to serve the king. It's the highest honor they could hope for…and the most cruel.
But this year, there's a ninth girl. And instead of paper, she's made of fire.
In this lush fantasy, Lei is a member of the Paper caste, the lowest and most oppressed class in Ikhara. She lives in a remote village with her father, where the decade-old trauma of watching her mother snatched by royal guards still haunts her. Now, the guards are back, and this time it's Lei they're after–the girl whose golden eyes have piqued the king's interest.
Over weeks of training in the opulent but stifling palace, Lei and eight other girls learn the skills and charm that befit being a king's consort. But Lei isn't content to watch her fate consume her. Instead, she does the unthinkable–she falls in love. Her forbidden romance becomes enmeshed with an explosive plot that threatens the very foundation of Ikhara, and Lei, still the wide-eyed country girl at heart, must decide just how far she's willing to go for justice and revenge.
★★★★★
I first want to mention trigger warnings for sexual assault and rape, animal deaths, amisic language, and violence (with blood). Feel free to ask for more details if you need to!
I'm fairly certain that the main character is southeast Asian, because of references to her past that include aspects of Malaysian culture. But there's definitely lots of references to East Asian culture (there's a lot of Chinese attire in there), and I'm sure that one of the characters in the cast is from South Asia!
There's also an f/f relationship with Lei (the main character) and another character!! I LOVE IT.
But besides this FANTASTIC DIVERSITY AND REPRESENTATION, the writing was SO READABLE. I immediately loved this from the beginning??
The descriptions of everything was sooo beautiful. I loved it all so much. I miss reading it still tbh.
The worldbuilding was also sooo beautiful. I could totally imagine the entire Ikhara kingdom as racially diverse with so many different references to Asia, (specifically southeast and east).
This is set in a world where there are three different castes: the paper caste, the caste of humans without any demon features; the steel caste, the caste of humans with partial animal-demon qualities (including physical features and abilities); and the moon caste, the caste that's fully demon with features like horns or fur on a humanoid body.
Basically, the paper caste is oppressed while the moon caste is the higher class– and our main character, Lei, is part of the paper caste. Lei is chosen to be on of the "Paper Girls," who serve as concubines to the Demon King.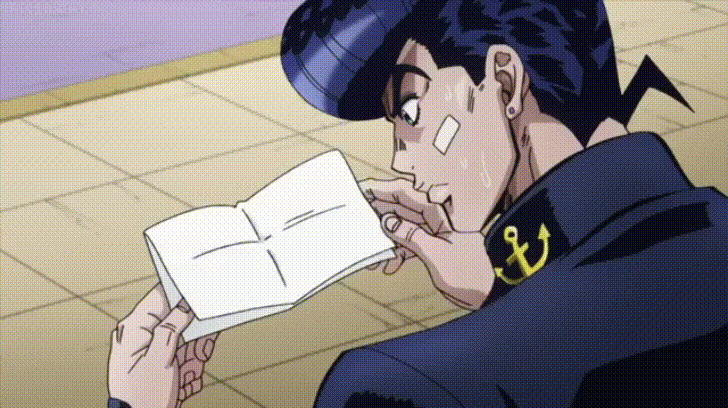 Anyways, this was such a lush and beautiful and gorgeous book. AND IT TALKS ABOUT ASIAN FOOD A LOT I LOVE IT.
---
"sugared hopia pastries filled with peanut paste"
"I peel the leaf back to see a bundle of rice peppered with roasted peanuts and tiny fried fish. The fragrance of the coconut-steamed rice rises out, hot and sweet, already liquid on my tongue. I've never smelled anything more delicious… I unpeel the leaf to find four small diamonds of green-and-white coconut kuih."
---
AHHHH THIS BOOK MADE ME EXTREMELY HUNGRY. (Also, all quotes are from the advance reader copy– an unedited version, so the quotes in the finished copy may be different!!)
Besides the food, our main character Lei was such a fantastic character and I loved her so much.
Her character development was so well done I just??? She becomes more empowered and basically realizes how she should take control of her life (and love!!). And I love it!!!
Finally, the romance. I… just loved it.. so much?? It was a pretty large aspect of the story, and I thought that the love interest was such powerful figure and she really helped Lei figure herself out and become more empowered– and I feel like the romance was extremely well done.
This is actually an aesthetic that the author, Natasha Ngan, made. (It links to her update on the book!)
And I love aesthetics, sooooo I made my own.
How excited are you by Girls of Paper and Fire? Are there any other Asian-inspired fantasies or science fictions that you're anticipating/loved? Do you enjoy Asian food (it's better than all other food just saying)?