I mean, duh. Everyone knows that I love to promote and read Asian novels.
Or if you don't, I love to promote and read Asian novels. Now you know.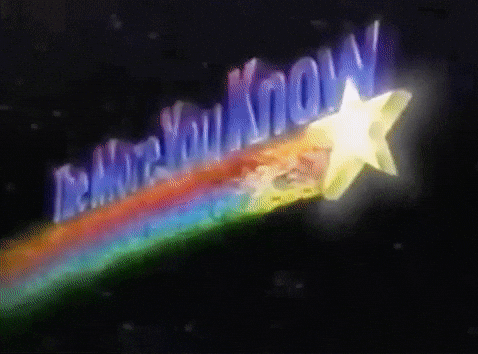 When CW, Shealea, Vicky, and Lily announced that they would be hosting a reading challenge specifically focused on reading asian books I immediately cried and was like Yes.
There are so many Asian books coming out in 2019, and truly, it is the freaking Year of the Asian.
The tier that I'm aiming for is the Bengali Tiger (50+ books), but if not, I'd love the Giant Panda because PANDAS. SO OF COURSE.
Also!! I wanted to also do the "best friend picks your tbr" challenge, but I probably wouldn't be able to give it its own separate post, so I just shoved that challenge into this challenge! I forced May to give me the titles of Asian backlist books! That she has read.
Y'all, I have never referred to May as a best friend before. This is wild. #milestones
Yeah I'm going to stop now.
books i've already read
The Girl king by Mimi Yu ★★★★★ [review]
Alright, so I really freaking loved this one even though it was slow-paced and incredibly long? (I'm SO SURPRISED AT MYSELF.) Also, this was my first read of 2019 aaaaah!!!
The Gilded Wolves by Roshani Chokshi ★★★★★ [review]
Ahhhhh this one had the most amazing worldbuilding to ever exist, and Roshani Chokshi's writing is like a freaking blessing from the heavens. Also, this was so much more fun than I expected, and the banter between all of the characters was so enjoyable!!!!!
Small anecdote: for some reason I thought You Asked For Perfect had a south Asian main character and I was excited that it was my second read of #YARC2019 but the main character is actually white. So that was awkward… (the author isn't even Asian so it wouldn't have counted anyways oh well)
may, my best friend i guess whatever, picks five* four backlist books
Final Draft by Riley Redgate
Oh hey wow Elise has been screaming forever to get people to read this, and I might… actually pick it up now? It has a main character of color, a love interest of color, and a freaking f/f romance!!! (Also, I'm so sorry but that cover is… not my favorite… this coming-of-age sapphic romance deserves more)
Everything I Never Told You by Celeste Ng
Oh look, another cover that has paper on it?? Is the paper aesthetic a thing, because I am not a fan. Anyways, I… probably wouldn't have read this if May didn't mention it, tbh. But!! This does sound very intriguing and it has a Chinese main character (oh?) and apparently is very dark and emotional. So I'm kind of hyped. Catch me crying in my closet!!
Summer Bird Blue by Akemi Dawn Bowman
We're moving onto the beautiful, amazing covers now! I adore Akemi Dawn Bowman's covers… they're so amazing and I honestly aspire to have a collection of them someday. Anyways, this is about a Hawaiin ace aro-spec girl who goes to Hawaii to live with her aunt and rediscovers herself!
Darius the Great is Not Okay by Adib Khorram
Okay, so, I actually lowkey had no idea that May even read this, at all, but okay. Anyways, ahhhh this sounds so amazing and good and I actually have an arc of this from BookCon and I've just… been holding onto it because I KNOW I WANT TO READ IT. SOON. This is m/m, I believe, and has a half-Persian main character! And he goes to Iran! Tbh, I started this one, but I never actually… followed through and actually read it consistently.
*She was literally supposed to pick five and then she picked four and I tried to harass them to give me the fifth book but NO.
other backlist books
Mirage by Somaiya Daud
Okay, I know that this is a science fiction and not a fantasy even though the cover totally looks like one! But I heard that this was super important to Muslim readers and really meaningful. Soooo I need this in my life. Also, the sequel is coming out this year, I think!!!
Saints and Misfits by S.K. Ali
This is about a an Arab Indian-American Muslim teen who aspires to be a photographer, and she was a victim of rape. I believe there's also romance in it too! I think that this will be such a powerful novel and I'm so amazingly excited. Also, the cover!!!!!!! is so beautiful!!!! those pastel colors though!!
Empire of Sand by Tasha Suri
Ahhhhh I have a copy of this from BookCon and tbh, I did start it, but the writing feels very thick soooo I've just been holding off on it for now. This is an Indian-inspired fantasy!! And I think there is a hate-to-lovers romance. Or maybe not. All I know is that the romance is amazing.
The Poppy War by R.F. Kuang
Can't believe I haven't freaking read this one yet, tbh. I own a hardcover of it from someone gifting it to me for bookishwish (I'm so, so lucky to have it) and I know that it tackles colonialism and just! I need to read this freaking soon. I know the main characters are Chinese and that it's very dark and gruesome. So, I'm scared.
The Way You Make Me Feel by Maurene Goo
This one is light and fluffy! And um. I started this one but I never fully finished it? I think I got like 10% in. Maybe. But the enamel pin for the preorder of this was actually so cute and I wish I actually had some MONEY so that I could've gotten this and the pin! Also shout out to Maurene Goo for writing stories with Korean protagonists. Truly, she is amazing.
A Thousand Beginnings and Endings edited by Ellen Oh and Elsie Chapman
I have a copy of this from Jackie for our Secret Santa gift exchange, and ahhhh it's so beautiful and the designs and details are just so Asian and I want to sob of happiness every single time I look at it. There are so many amazing authors that I'm so freaking excited to read from and I just!!!! Cannot hold in my excitement! Honestly, I'm kind of scared that I'll want long versions of every single short story in this anthology, which I am so sure is going to happen.
Edit: Originally I had "Anger is a Gift" by Mark Oshiro instead of Saints and Misfits up there!!! I HAD A HUGE BRAIN FART AND ADDED A BOOK BY A LATINX AUTHOR. I'M SO SORRY WHY AM I LIKE THIS.
2019 releases
The Rise of Kyoshi by F.C. Yee
Listen up. Avatar. F.C. Yee, aka the author of one of my favorite books ever, The Epic Crush of Genie Lo??? Yes, MANY PEOPLE DISLIKED GENIE LO BUT LEAVE ME ALONE OKAY :') It's a freaking classic and I want to buy copies of it to give all of my Chinese friends!!! Anyways, I LOVE AVATAR SO MUCH AND I FEEL THAT F.C. YEE WILL COMPLETELY DO THIS JUSTICE.
Hungry Hearts edited by Caroline Tung Richmond and Elsie Chapman
This is an anthology featuring cultural foods and I just!!! And so excited!!! And look at that amazing bowl of noodles on the cover. Can each short story please have their each own individual doodle/illustration for the food item? PLEASE. I need it in my life. Also, Elsie Chapman is clearly doing some Important Good work by editing Asian-centered anthlogies! We stan!
Spin the Dawn by Elizabeth Lim
This is a novel set in fantasy China where a girl, posing as a male tailor, needs to create dresses out of impossible materials. And guys, look at this cover. Look at that girl. On that cover. I wasn't sure how much I liked the cover at first but oh my god, it's really growing on me.
A Match Made in Mehendi by Nandini Bajpai
This cover looks like it was constructed from my dreams or something, because look!! at the!! beautiful!! model of color!! and this color palette!! Diverse books are realy getting the covers they deserve this year oh my god. This is about an Indian girl who matchmakes a popular guy with a nerdy girl and "becomes enemy number one" which sounds very cliche and I absolutely freaking love it.
The Candle and the Flame by Nafiza Azad
Listen up. This. Looks. Amazing. The author on Twitter is actually so freaking sweet, I love her so much, and the girl on the cover is actually gorgeous. (Is this my tbr post or just me sobbing over the Asian models? stay tuned.) This is set along the Silk Road!! And it's feminist!! And there are djinn!! And I want to cry!!!
Tell Me How You Really Feel by Aminah Mae Safi
AHHHHHHHH AN ASIAN F/F NOVEL THAT'S ENEMIES-TO-LOVERS AND WHICH FEATURES A COVER IN WHICH THE GIRLS ARE CLEARLY VERY, VERY INTO EACH OTHER. I'm not 100% sure of the ethnicities of the main characters in this one, but look they're brown!!!! I love this!! Also, I heard one of the main characters is Muslim!
Okay, so… this wasn't nearly enough to show all of the Asian books that I want to read! I have a "diverse-to-read" shelf on goodreads which basically shows the diverse books I want to read, and if the book you're seeing is an Asian book on that shelf, then I WANT TO READ IT.  Also, y'all should totally check out this list of Asian YA/MG in 2019 that I made on Goodreads and vote on it *wink wink* and also like it. If you want.
And then I made another list, inspired specifically by Darius the Great is Not okay & Summer Bird Blue that's supposed to feature YA books about poc who go to their cultural homelands. So far… there are only three books on that list, but I'm positive that there are more that I'm forgetting! So, please add some!
All in all, thank you so freaking much to the creators of this challenge, and I'm so happy to see the huge amounts of Asian young adult novels this year!!
which of these books do you want to read? have you read any of these book? do you plan on participating in #yarc2019? if so, which level are you aiming for? are you going to vote on my goodreads lists? (yes)