In case you were wondering, I am terrible at readathons. Or reading challenges. Or any sort of reading where I need to read by a specific date.
Also, tbrs. I can think of one (1) incident where having a set monthly tbr actually worked really well.
Anyways, this is all just to say: I often fail at reading challenges and readathons (some people can THRIVE at them and I live in eternal awe of them) but I will still, still always join them because I love setting up high expectations and then not accomplishing them and then feeling bad about myself later.
10/10 habits. Y'all should try it sometime! 😎
(edit: I'm so sorry I had to re-upload this with the featured image like… two weeks after I posted it because I DIDN'T REALIZE. What ??? on earth ??? did I do.)
I'll literally make a schedule for myself and then completely ignore it later. Seriously, I'll go through the effort of making a realistic schedule (reading a book over three-four days) and then I'll forget about it??? Or if not, I just don't read because I'm lazy and tired and start doing other less productive things.
related: being a scheduled reader vs. a mood reader
Also, I'm going to use the term "set events" to describe many things, including but not limited to:
readathons
reading challenges
book club assigned reading
they can be used to enhance your reading
Certain readathons and challenges will have specific goals, which are usually to increase the attention on marginalized books or other uncommonly read books!
There are lots of amazing diverse events (which I will be shouting out later!) that seriously help to expand tbrs and allow readers to diversify their literature, which I think is so cool.
They can also increase the amounts of specific genres, like classics or memoirs!
they help to cultivate group conversation!
Goodreads groups usually have a discussion open where you can talk about the book that you're reading with other people and if you're all reading the same book, then you can easily chat about what's happening within it.
Also, there are lots of other events, like the 24HourReadathon, which will have Twitter chats. There, you can share your status with other people, your upcoming tbr, what books you've already read, and how you're doing so far!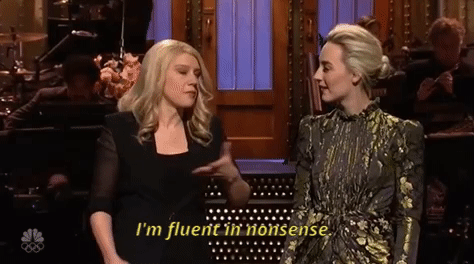 There are also usually linkups, where you can link your reviews of books or posts about the events, which provide a good medium for all participants to talk to each other.
they inspire lots of post/video content
I don't know about you guys, but I absolutely love to read tbr posts about reading challenges?? Especially ones that I'm participating in, too?
Like, I literally devoured (and still will devour) all of the posts about YARC, because it's so fun seeing everyone's Asian tbrs and seeing what they want to read and whether or not we have anything in common!
Also, vlogs of different events are so freaking enjoyable to watch, and some of my favorites to watch were Lala's 116 page challenge and every single one of Melanie's Contemporary-a-Thon vlogs!!
we can create some overachieving tbrs
Example number one: my tbr for the month of May: aka AAPI month. I thought that I might actually do well on this because for the first couple of days, I was on track with how many books I wanted to read!
Hello I was aiming to read fifteen (15) books and I have currently read six (6) and over 2/3 of the month is over.
I love… setting myself up for failure, I guess??? I mean, I already predicted that I would fail miserably at my tbr but it still sucks when I fail. I had that tiny speck of hope that I might succeed and do amazing!!! and read all of the books!! but it didn't work.
Is this post: talking about readathons and reading challenges or is it me just ranting about my may tbr?
Anyways, it is evidently not just me that does this, but also many others that create tbrs that are really hard to accomplish, lmao.
it can be hard to read certain books on time
Like I said earlier, I know some people who are AMAZING at this. Like, they will actually THRIVE on their schedule and hardly ever fail to read their alloted amount of pages?
Honestly, I don't think there was one time where I read the correct percentages of books? Even for buddy reads, I'll usually start like… three days later. Or a week later. Or sometimes I stay in the middle of the book for like, a month when the other person has already finished???
Come over to the wild side, guys!!!! Join me!!!!
There has been the spare occasion where I actually read the book on time, and I've actually finished the book ahead of time because I have a habit of reading books in one sitting (although I can't do that as often anymore and I have #feelings about it).
→ DIVERSE EVENTS YOU SHOULD JOIN
🍋 Dragons and Tea Bookclub| This Goodreads club focuses on reading diverse and marginalized books every month! (I haven't managed to read a single group book on time… clearly I'm rocking this!!)
🍋 The Sapphic Squad| Okay, I don't know when group reads will continue again but we all need to be prepared to freaking join when they resume, y'all!! Let's please show more support for sapphic events?? It's so sad when not as much support is given, and we need to GIVE IT.
🍋 Read Your Gays Readathon| This one's happening in the beginning of June and I don't know the full details but I'm pretty sure that it just focuses on LGBT+ stories!! Get hyped!!
🍋 SapphicAThon| The last round was in February and like I said…… let's show MORE SUPPORT FOR THESE SAPPHIC EVENTS (yes I'm screaming at my 2 subscribers)!! Let's encourage the sapphic reading and participate! Please.
🍋 Queer Lit Readathon| This readathon is also happening in the beginning of June and there are a bunch of challenges to follow when you do it!!
🍋 Year of the Asian Reading Challenge| This challenge takes place during the entire year so it's never too late to join!! I'm currently participating in this one and here's my tbr; look at the cute badges you can get.
🍋 AsianLitBingo| This happens each May and while it's already almost over, it's annual so it's definitely happening next year! The bingo graphics are always so pretty and I'm pretty sure there are contests with prizes!
🍋 ReadIPOChallenge| Okay, this is a challenge that me and May started planning back in November and we never went through with it?? And yes this is totally a reminder to them that we need to get on it soon. 😈 We've already figured out prompts and things, but there's still a lot more that needs to be planned. Anyways, you should holler in the comments if you'd be interested in participating!!
What are some other pros and cons of reading challenges/etc? What are some of your favorite reading challenges or readathons? Are you good at scheduling your reading times? Would you participate in the ReadIPOChallenge (very important)?