Stuff???? Happened??? Kind of???
WELL, I WORKED ON MY WRITING A LOT MORE AT LEAST. But this was a suuuuper slow reading month.
Like, very slow.
Like, very very slow.
Like, I-read-four-books-and-I'm-afraid-to-show-my-face-slow.
But I reread one.
(And apparently Goodreads is trying to make me feel better by pretending that I read more books? No, Goodreads, it is not working.)
BOOKS I READ
*coughs*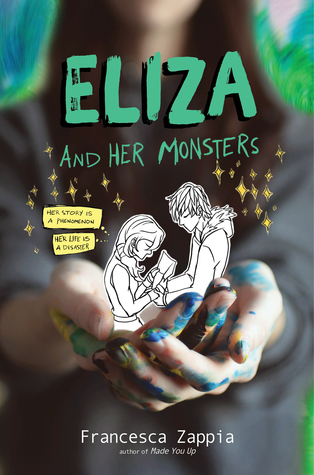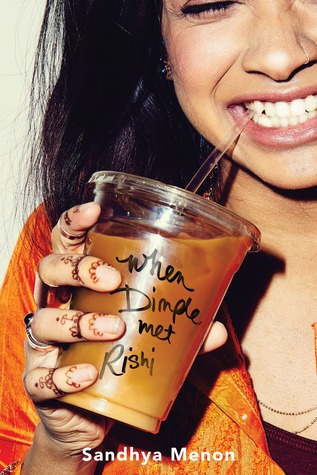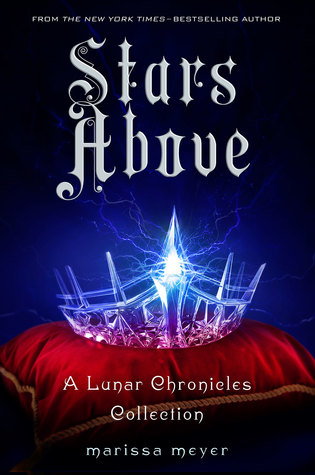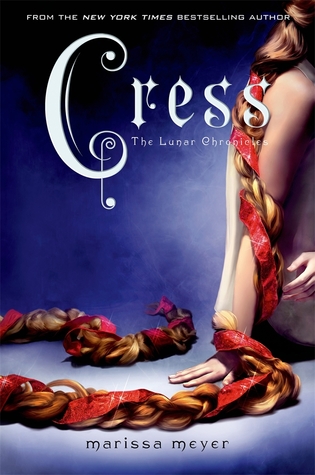 WHY IS THE FORMATTING BEING LIKE THIS PLEASE HELP.
Eliza and Her Monsters by Francesca Zappia ★★★★☆
This was so cute! Except I wish there was more of the comics. And some of the characters acted kind of weirdly. [review]
When Dimple Met Rishi by Sandhya Menon ★★★★☆
Also so cute! And I want a Rishi. And diversity! [review]
Stars Above by Marissa Meyer ★★★★★
Ugh all of the stories were so cute! I loved all of them! [review]
Hello, I Love You by Katie M. Stout ★★★☆☆
I loved Anna and the French Kiss, but no??? The main character just kind of annoyed me, the main male lead was all jealous or whatever, and no. [review]
Cress by Marissa Meyer ★★★★★
THIS WAS A REREAD because this book was my favorite out of the series?? AND YES THERE ARE MORE BOOKS ON MY TBR BUT- Just. I loved this book. [there's no review]
And yes all of the review I've linked to you are approximately 50 words long and consist of what, five bullet points? And also I did not review Cress because for some reason I just have the habit of NOT reviewing my favorite books.
Anyways, I was *planning* on reading at least two more on the last day when I went camping, but nope all it did was give Vassa in the Night water damage *cries*.
I'm skipping the "Books To Read" section because I DID NOT READ ANY OF THE BOOKS I LISTED IN THE LAST WRAP UP. 
BOOK HAUL
What yes I actually bought books this month?? And got books from other sources??
So in addition to my BookCon book haul, I have bought fifteen books from Book Outlet. Yes, it might seem like going overboard, but… BOOK OUTLET IS CHEAP SO IT IS JUSTIFIABLE, OK?
Honestly, probably 80% of all of my books are from Book Outlet.
YES THIS WAS A LOT OF BOOKS. I REGRET NOTHING.
I also got a copy of Slider by Pete Hautman and some Peregrine's swag from winning two giveaways by participating in Armchair Book Expo!
STATS
*chokes* BECAUSE I have been late and kind of been more SPORADICALLY posting, it went down from last months.
Right now I have 142 WordPress followers.
9 posts
~70 new followers (I didn't record it last month)
1,083 views
351 visitors
277 likes
323 comments
I mean, obviously they're not the best stats. But I'm fine. I WANT TO AIM HIGHER THOUGH???
THINGS I PARTICIPATED IN
ARMCHAIR BOOK EXPO!

In which I participated in exactly 26% of it?? I forgot to write posts except like, one, and I participated in one Twitter chat! But it was fun.

Um, yes, this is the end.
THINGS I CHANGED
So… I think I changed my About page a little, and I updated most of my pages! Not my review index page though…
I also #amtrying to hit 1000 words for each post, but NO. I HIT LIKE 950 words for each and I am disappointed in myself?
I started easing in more reviews around every three posts! They don't get the same comment stats but I'm okay with that.
I also made a blogging schedule! Every three days. I mean, I missed it a few times, but all of you will look past that like the good little minions blog readers you are.
EVERYTHING THAT IS HIGHLIGHTED WAS LATE. *laughs nervously*
And I was going to review All the Forever Things instead of The Diabolic BUT I haven't finished reading it yet! So..
I didn't do an "Anticipated Reads" because I feel like EVERYONE already does those and the main reason I did it last month was because I COULDN'T THINK OF GOOD POST IDEAS. Basically most of my posts will be discussions or reviews, and some writing updates and recaps here or there.
I GOT A BLOG BUTTON!!!!!! It's in the footer of my blog *wink wink*
THINGS I WANT TO CHANGE
Well, I kind of want to change the featured images of my posts, maybe??
I might change my blogging schedule to set days every week. Example: Monday, Wednesday, Friday so that I post more!
I want to post more about writing and reading! I feel like a lot of the posts I write are about blogging and although I'm fine with that, I want to be more bookish.
Maybe my blog name! "Blots of Ink and Words" is VERY long and I want to change it to something short like "Ink & Words" or "Blots of Ink" or "Potato Island"
I also want to change my pages a bit more! I probably want to update my review index and also create a Button Swap page. I WILL DO THAT, EVENTUALLY.
INTERESTING POSTS
Analee tells us what the different types of commenters are and I am the "longer-the-better" commenter. As in I ramble too much.
May debates with us about whether fantasy or contemporary is the better genre and spoiler alert: she does not come up with an answer. DARN IT, MAY.
Abbie teaches us how to Instagram because we all don't know how to and #help.
Kourtni wonders if we should write negative reviews because this is one of life's greatest mysteries.
Lia teaches us how to organize our bookshelves. Because we need the help with the aesthetics.
Mahriya talks about how to write more. Because writing is hard.
Cait tells us how to edit our novels without setting our hair on fire and it is very very helpful info.
Sandra gives us five reasons to read book series and #yes to binging.
Mikaela tells us 16 thoughts every book blogger has had and it's RELATABLE.
Balie talks to us about why a good blogging schedule is important and she lists very good pros and cons.
Jackie freaks out about books during the middle of the year and I agree with all of her answers.
POSTS WITH ME IN THEM
I guest post at Lia's blog about things all bookworms hate.
My post "Why I'll Add That Book To My TBR" is appreciated by Dani on her Week's Appreciation feature.
Swetlana refers humans to my post about "Different Types of Posts" when she talks about reasons she'll follow a blog because I'm apparently #helpful?
MY POPULAR POSTS

I outlined more! And figured out more of my story!
I updated you guys on it on my recent writing updates.
Also, I'm doing Camp Nanowrimo currently and have done 0% of my goal??? *cheers* I AM SO PROUD OF MYSELF. BUT TO BE FAIR, I was going camping at the beginning of this month.

(That was sarcasm. I am disappointing potato.)
Well, that was short.'
#RIGHTNOW
I came back from camping two days ago! I am very #NatureZen right now. And I only got bitten by mosquitoes like 257 times! It's an improvement.

I DON'T LIKE CAMPING.

I cut my hair yesterday!!! It used to be lower-back length but now it's like shoulder length and NOT AS MESSY. As in, it used to be like a crazy eagle's nest but now it's mildly a raven's nest. MUCH BETTER.
It's summer right now and I am upstairs because my house doesn't have central AC and I AM SWEATING BUCKETS* TO WRITE THIS POST. Be grateful, potatoes.
Did I mention it's summer and I have #NoPurpose?? THIS IS WHY I DON'T LIKE SUMMER.
Also because of the mosquitoes trying to suck the life out of you.
Did I mention the mosquitoes?
Also currently I am avoiding all of my WordPress notifications like the plague and also everything in my feed so I'M SORRY IF I HAVEN'T COMMENTED I SHALL CATCH UP SOON I PROMISE.
*Fine, only like a small spoon.
WHAT DID YOU DO DURING JUNE??? DID YOU MAKE IMPROVEMENTS??? DO YOU LIKE SUMMER??? Tell me everything!